50 Best New Years Eve Party Ideas
Awesome New Years Eve party ideas for adults to celebrate at home, with festive decorations, activities, themes, appetizers, and cocktails . These easy ideas include free printable signs to decorate with.
New Years Eve party ideas at home
There's no better way to celebrate the end of the year than to host a New Years Eve party for adult friends or neighbors.
Over the years we've done some fun things for NYE like going to the big hotel events, intimate dinner parties, big bash house parties, and even bar parties – okay, that was in my 20's. But I still prefer to host an intimate gathering for our closest friends.
Keep the party small-ish. Invite 12 to 16 friends. That number of guests is large enough to be a party, but small enough that you can spend quality time with each other. Here are some of the best ideas to help you host a New Years Eve party, too.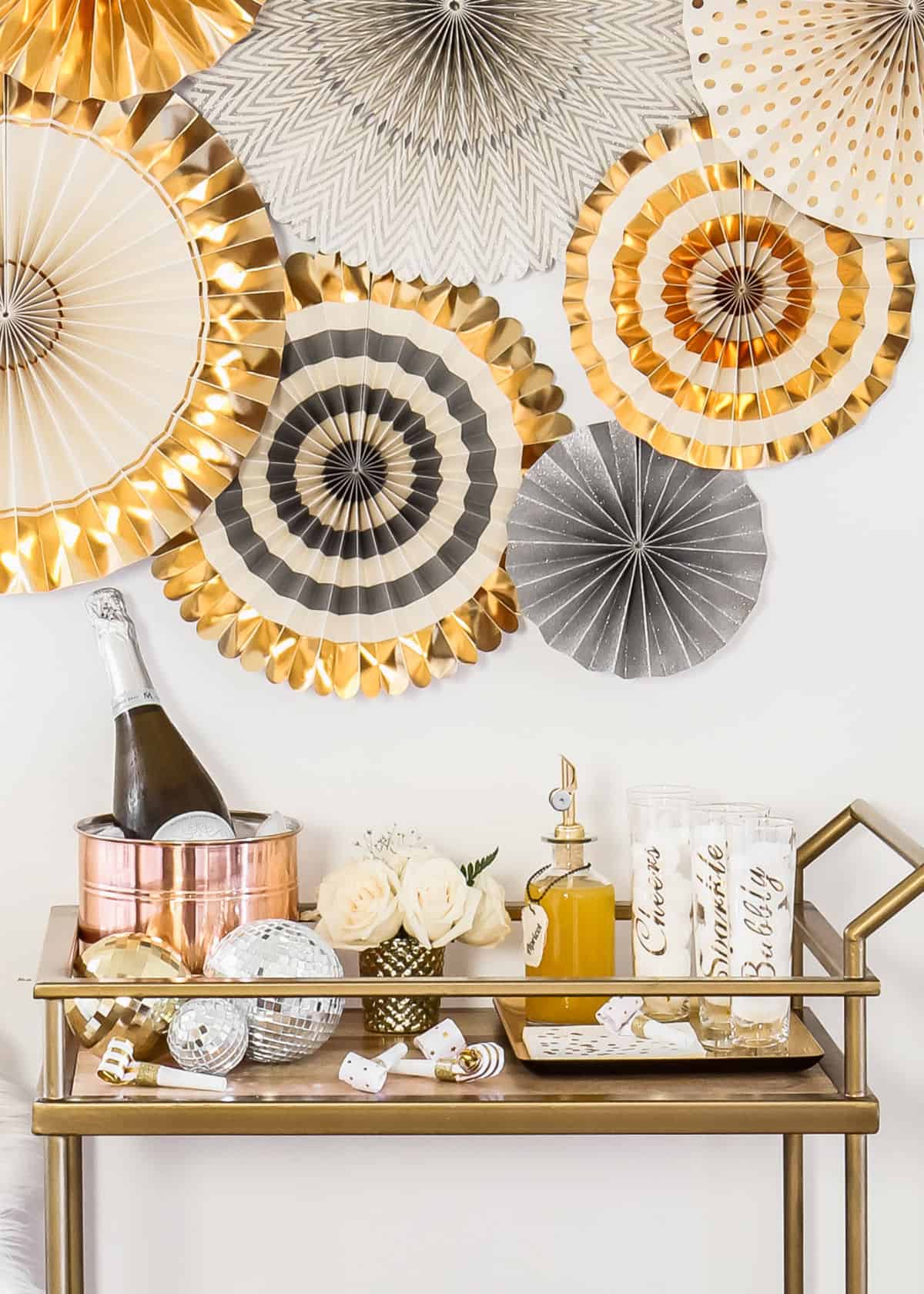 Use any or all of these new years eve party ideas to host a fabulous celebration at home for your adult friends. They're sure to take your entertaining to the next level!
If you liked this post, please pin it and share with others, or leave me a sweet comment below. Don't forget to follow me on Instagram, and Facebook, too!