Best Cinco De Mayo Party Ideas
The best Cinco de Mayo party ideas for an adult theme party will help you host a fun fiesta with cocktail recipes, delicious snacks, yummy dessert, and lots of colorful decorations and activities! It's ideal for celebrating a May birthday, college graduation party, even a neighborhood block party.
What is Cinco de Mayo?
Cinco de Mayo is the Mexican celebration of victory over the French empire in the Battle of Puebla in 1862. It is not, in fact, Mexican Independence day which is September 16.
The May 5th celebration has become more popular in the U.S. as we associate it with Mexican-American culture with food, drinks and traditional decorations.
This post contains affiliate links
How to plan a party at home
We're all about planning theme parties for adults centered around fun and creativity. You can create the "feel" of a location or culture just by adding props and flavors derived from the authentic version.
You can do that for a Mexican theme dinner party, or a simple sangria and appetizers party.
Bright colors will set the tone and of course some traditional Mexican details add pizazz! Gather together some friends for margaritas and heavy hors d'oeuvres.
What colors to use
For a traditional look you can start with the colors of the Mexican flag which are green, white, and red.
You'll find even more vibrant colors like blue, yellow and orange in items like serapes, maracas, and papel picado banners. Adding these will guarantee a bright and cheerful atmosphere for celebrating.
FUN FACT: In the Mexican flag, green represents hope & independence, white is unity & purity, red is for religion and the blood of national heroes.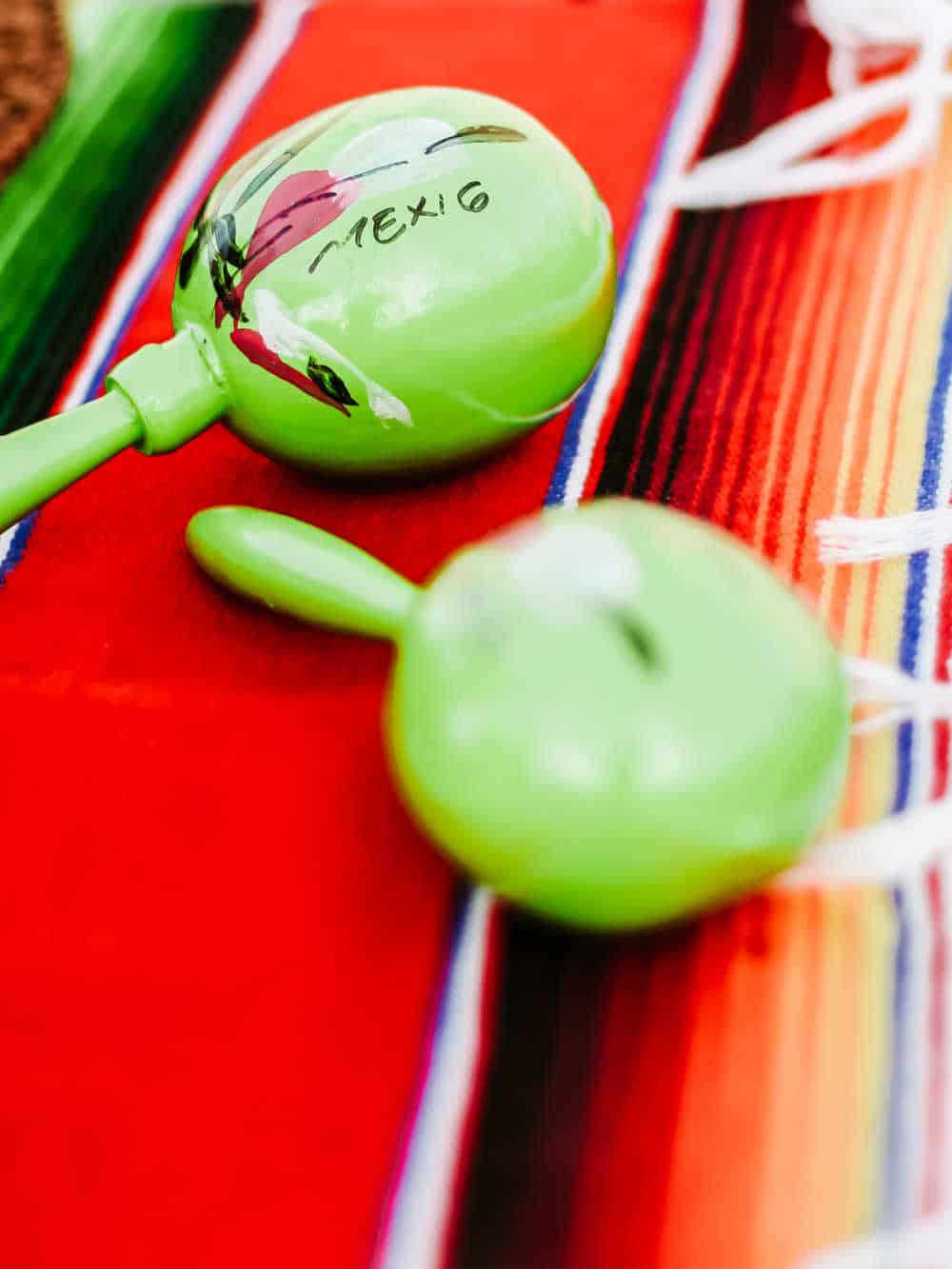 Mexican fiesta party décor
Let's start with party decorations because that will truly set the scene for Cindo de Mayo. In fact you can begin with fun themed invitations that are digital or printed.
I think you'll find these ideas can work for ladies night, guys night, or couples parties.
Set up various tables around the party space. A margarita bar for happy hour is the ideal focal point. Decorate with a themed piece of art like a cactus print, colorful tassel garland and signs.
Drape the table with a white lacy shawl as a nod to traditional ladies' fashion.
Break up a large terracotta pot and use the large pieces as décor. You can write on them with marker and use them as food tags, name place cards, or party sentiments.
Serve a trio of salsas in different flavor profiles or heat levels. Use the terracotta pieces to mark each type of salsa.
Add decorations whether the party is outdoors or indoors. Use a tri-fold screen as a backdrop and hang papel picado and a sombrero from it. Papel picado is a traditional Mexican element, and adds instant ambiance.
If you have space overhead, hang string lights or cutout paper banners, also known as papel picado.
Hang large piñatas from above, or use mini piñatas for table décor.
Colorful striped serapes are a must for your table decoration. It looks great layered with a white ruffled tablecloth too. The white ruffles are reminiscent of ladies' traditional skirts.
Hang colorful tissue flowers or poms, or place them on tables. Add them in vases, or tie them on to the backs of chairs.
Place maracas all around the party so they double as decoration and they're easy to grab for guests to shake.
Make a festive centerpiece with a grouping of flowers. Cluster different sizes and colors of glass vases so they look like one big arrangement.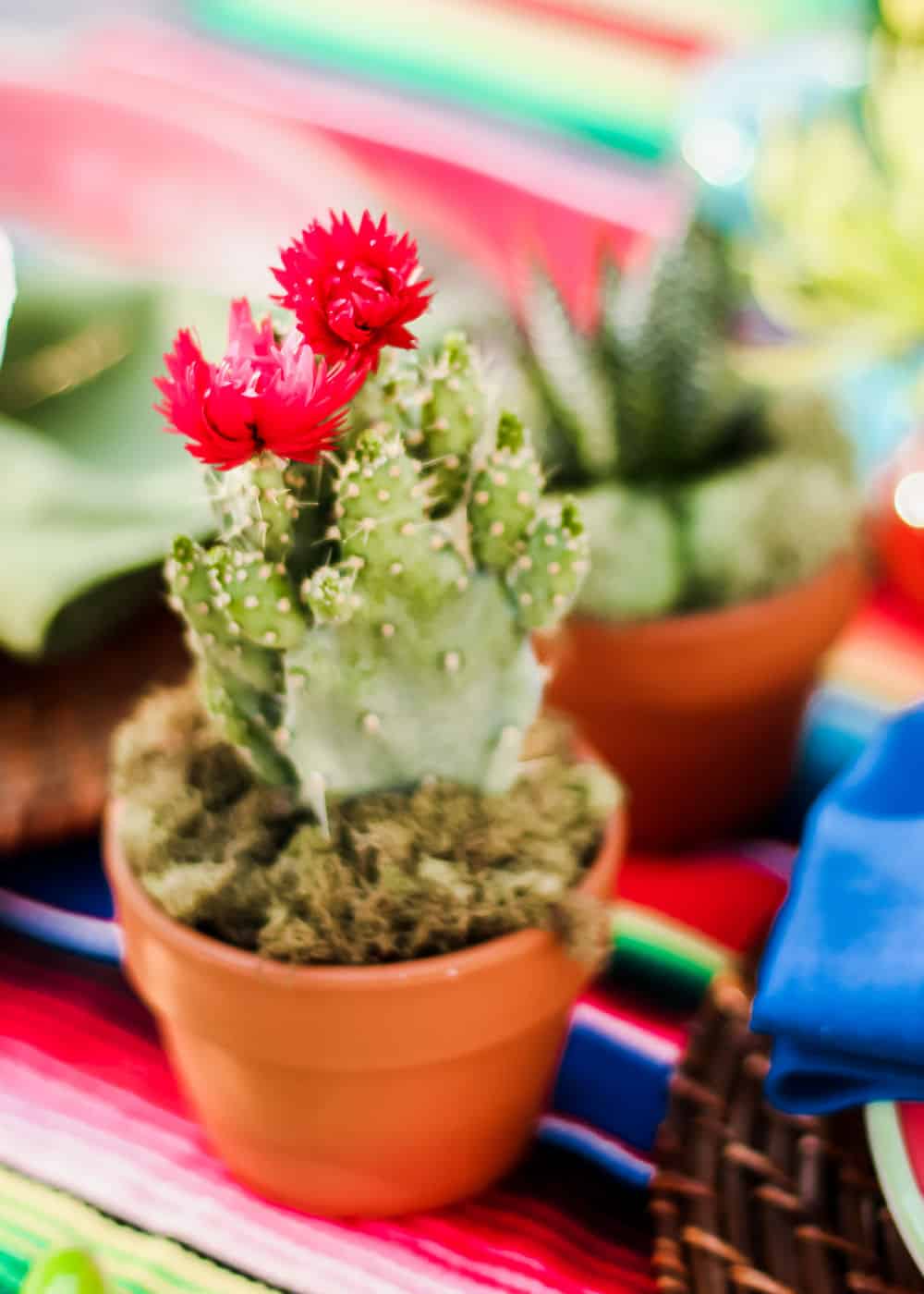 Decorate with potted cactus. Use them to dress up serving tables or as a centerpiece. You can line several down the center of a tablescape.
Mimic the look of the papel picado with DIY drink stirrers. They're easy to make using a decorative edge craft punch and colorful tissue paper. Attach to wooden skewers with double sided tape.
Use Mexican flag picks for finger food or drinks.
Introduce a tequila tasting to the group. Use mini bottles, or salt-rimmed shot glasses with lime wedge for guests to do shots or taste high end brands.
You can taste 2 to 4 different price ranges, or compare and contrast different varieties like blanco, reposado, gold, and mezcal.
Here's a cheap party decoration. Use jalapeno peppers as a decorative name card or food tag. These are a fun accent similar to the terracotta pieces above.
I've always been a fan of silly, whimsical cocktail napkins and this fiesta gathering is the perfect occasion for grabbing a cute set. They're a great conversation piece too.
Drinks
There are a few choices for a Cinco de Mayo party. From tequila cocktails to sangria to Mexican beer, there's plenty to choose from.
There's no better drink for Cinco de Mayo than margaritas!
Serve Mexican sodas in an ice bucket so the pretty colors add to the décor.
Food ideas
I don't know anyone who doesn't love Mexican food and drinks, and a big bowl of tortilla chips and salsa is the gold standard to start with.
Presentation takes guacamole to the next level. Serve it inside avocado "bowls" and place it on a bed of rock salt to hold them steady. You can have a couple of extras in the refrigerator for an easy swap out when you finish one off.
Use rustic serving dishes to serve food on. Wood trays and bowls, and old pottery are great to use. Or you can add terracotta pots and colorful earthenware.
Serve food buffet-style and let guests make their own tacos. Prepare seasoned meat ahead and keep it warm in a crockpot. Place toppings in bowls and provide a variety of hard shells and soft wraps.
You can add rice and beans as a side dish, or make this delicious corn salad.
PARTY TIP: Make it easy by purchasing take-out from your favorite Mexican restaurant, or grocery store selections. Spend your extra time on presentation and incorporating sombreros, serapes, and maracas.
Easy snacks recipes
Here are some party appetizers and dips that go great with a Mexican theme.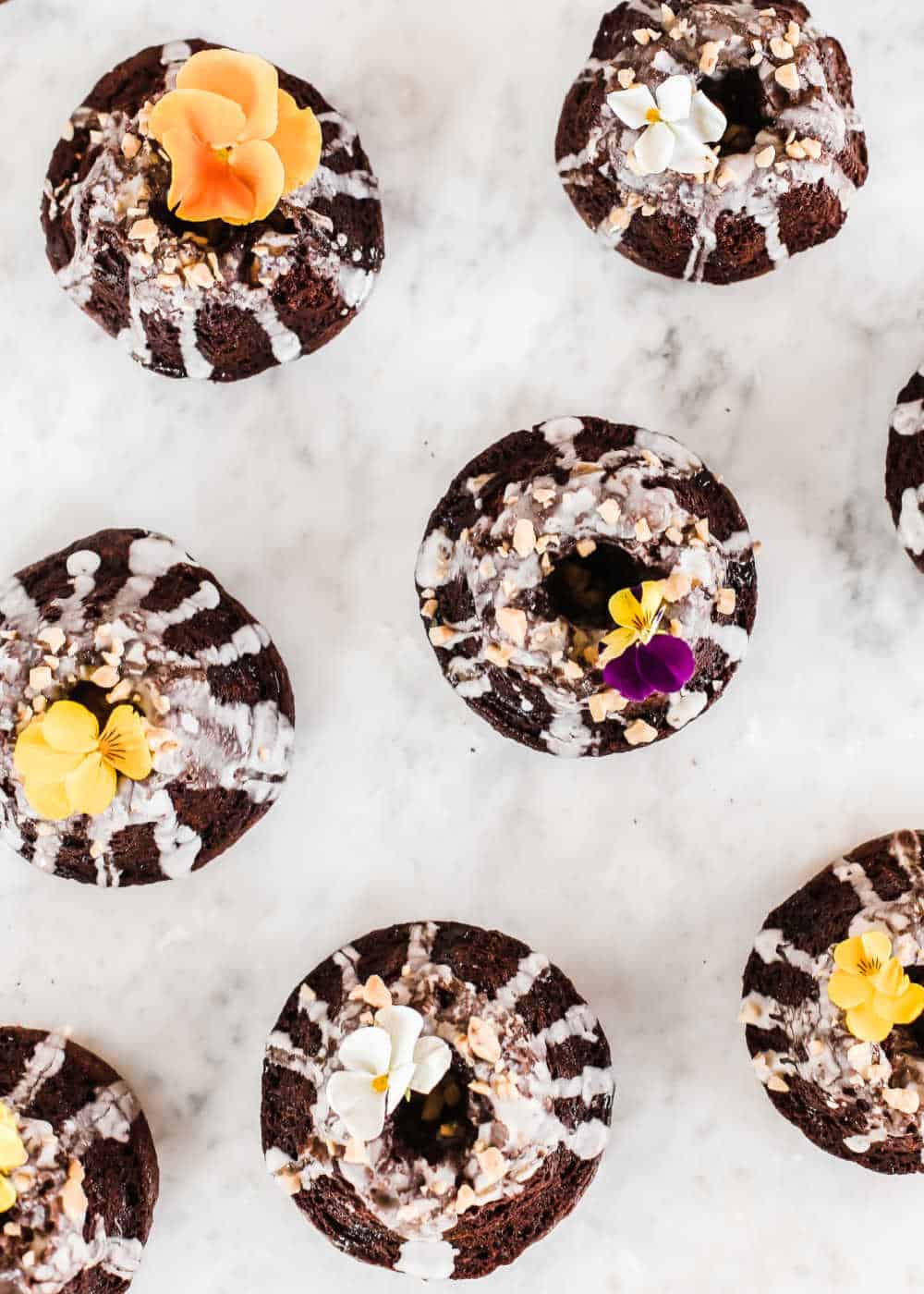 Set out Mexican wedding cookies in mini terracotta flower pots for a sweet treat that's easy to grab.
PARTY TIP: Serve a "deconstructed" version of fried ice cream by adding cinnamon churros on the side of a scoop of vanilla ice cream. Add a drizzle of caramel on top.
Cinco de Mayo outfits
As the hostess, set the tone and dress the part in a light flowy blouse that's reminiscent of a Mexican poncho. This outfit is stylish and easy to move around in.
You can check out these outfits for Cinco de Mayo for more options.
More fun party ideas
Add a photo booth area that's decked out with a colorful sheet backdrop and playful props. Have cute mini hats or sombreros, mustaches, sunglasses, chalkboard signs and ponchos.
Turn up the party with a high-energy playlist. Add popular songs from Latina artists, or traditional mariachi band music.
Add a shot ski for some real fun that your guests will be raving about for months!
If you like crafts you can make some DIY cascarones. They're confetti-filled eggs and are popular in Mexico, especially during Carnival.
Lay a serape as a table runner, or draped over each dining chair.
Use sombreros to hold tortilla chips inside the brim like a bowl.
Maracas can make a fun napkin ring addition. Just tie a colorful ribbon around the napkin and tie on a mini maraca.
Take the party outside and set up multiple tables and blankets in the grass for a relaxed atmosphere. Now all you have to do is sit back and enjoy your guests.
Activities
Hang a piñata and fill it with adult favors like mini bottles of tequila, or Mexican candies.
Set up a tequila tasting with 3 to 4 different brands.
Set up a photo backdrop wall and take pictures with themed props.
If you like party games you can play backyard lawn games or read conversation starters.
If this is a ladies night gathering you may want to incorporate crafting your own cascarones.
Set up a potting station so guests can plan their own succulents or make flower arrangements.
Party favors
Have enough maracas for each guest or couple to take home a pair.
Wrap up a bunch of Mexican wedding cookies in a bag and tie on a ribbon.
A mini bottle of tequila and a lime placed in a berry basket would make a cute take home favor.
Give each guest or couple a potted cactus or succulent to take with them.
Now you have the best Cinco de Mayo party ideas so you can host a fiesta at home. Get those invitations out, even if it's through a text message, and get ready to party with the adults!
If you like this post, PIN, Share, or sign up for our Newsletter at the top of the page. And don't forget to follow CAH on Instagram or Facebook. Cheers!