Mexican Theme Dinner Party Ideas with Tablescape
Today I'm serving up Mexican party ideas for adults and you're invited! If you're celebrating Cinco de Mayo, Taco Tuesday, or you just want to host a Mexican themed dinner party, then you'll love these ideas. This fiesta party has a Mexican tablescape, party food, and a tequila tasting all decked out in classic serapes and bright colors. If you want to create a casual cocktail gathering you're going to want to see this Mexican fiesta happy hour party.
Mexican themed dinner party
I love all things that have to do with celebrating Cinco de Mayo – the food, the decorations, the margaritas! It's a fantastic holiday for themed dinner party ideas.
But of course a Mexican dinner party is perfect all year long. It's got some of the best party menu ideas around!
I used some traditional party decorations and created this festive Mexican tablescape with unique touches. The result is this fun-filled inspiration for hosting your own Cinco de Mayo celebration or Mexican fiesta dinner any time of the year.
Invite some friends over for taco Tuesday, or tacos & tequila with our cool tequila tasting flight. You're sure to have a fantastic time!
Mexican cocktails
There may not be a better party and cocktail combination than Cinco de Mayo and Margaritas. Here are some great recipes to serve as a signature party drink, including some sangria recipes. Don't forget to have some Mexican beer on hand too.
Mexican theme tablescape
Create a festive table setting with these ideas.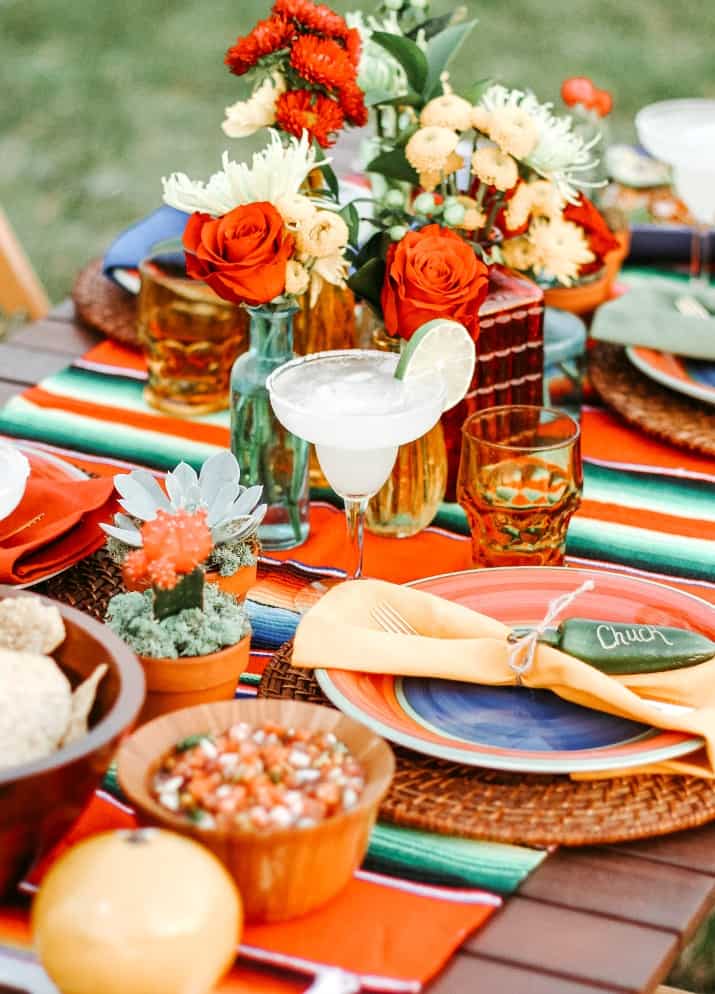 Centerpiece ideas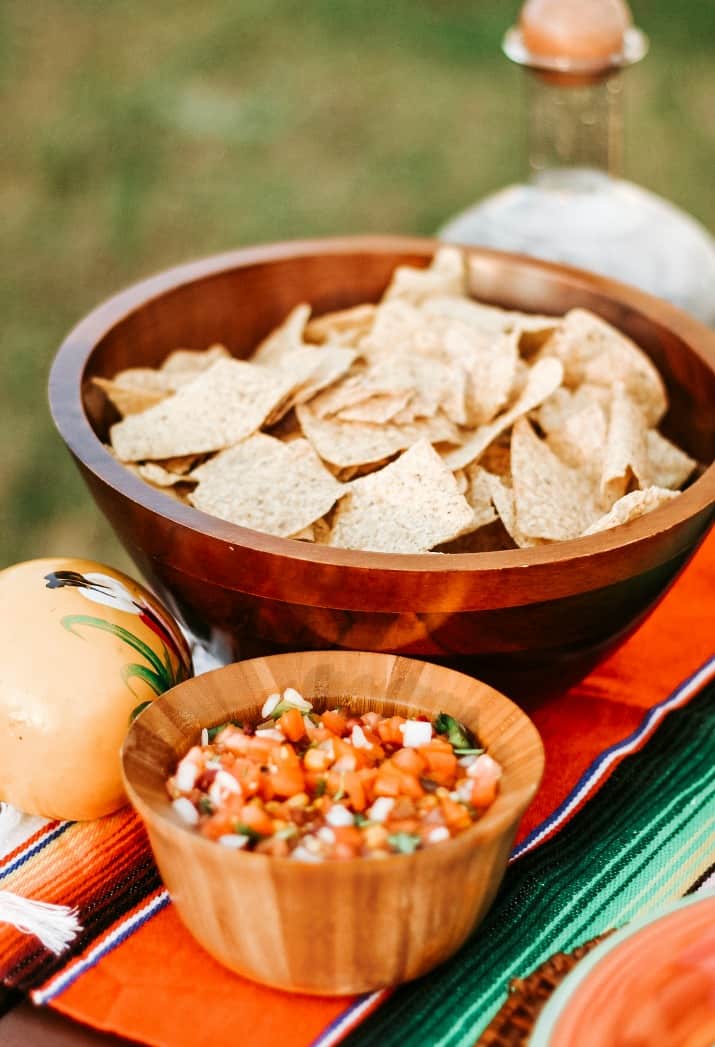 Fiesta menu
Who doesn't love Mexican food? I could probably eat it 6 days a week if I had my way. Here's a simple menu to serve for a Mexican themed dinner party.
Tequila tasting
A good theme party has an activity or interactive component to it. This Mexican party is the perfect occasion to host a tequila tasting.
Don't you think this would make a fun Mexican theme party? Let me know what you think of these ideas in the comments below!