Irish themed dinner party for St Patrick's Day
Irish themed dinner party ideas are perfect for St. Patrick's day or a birthday for adults. Serve this easy menu and set a pretty tablescape for a fun take on Irish traditions. These simple recipes and themed dinner party ideas are great for supper groups, dinner clubs, and entertaining at home.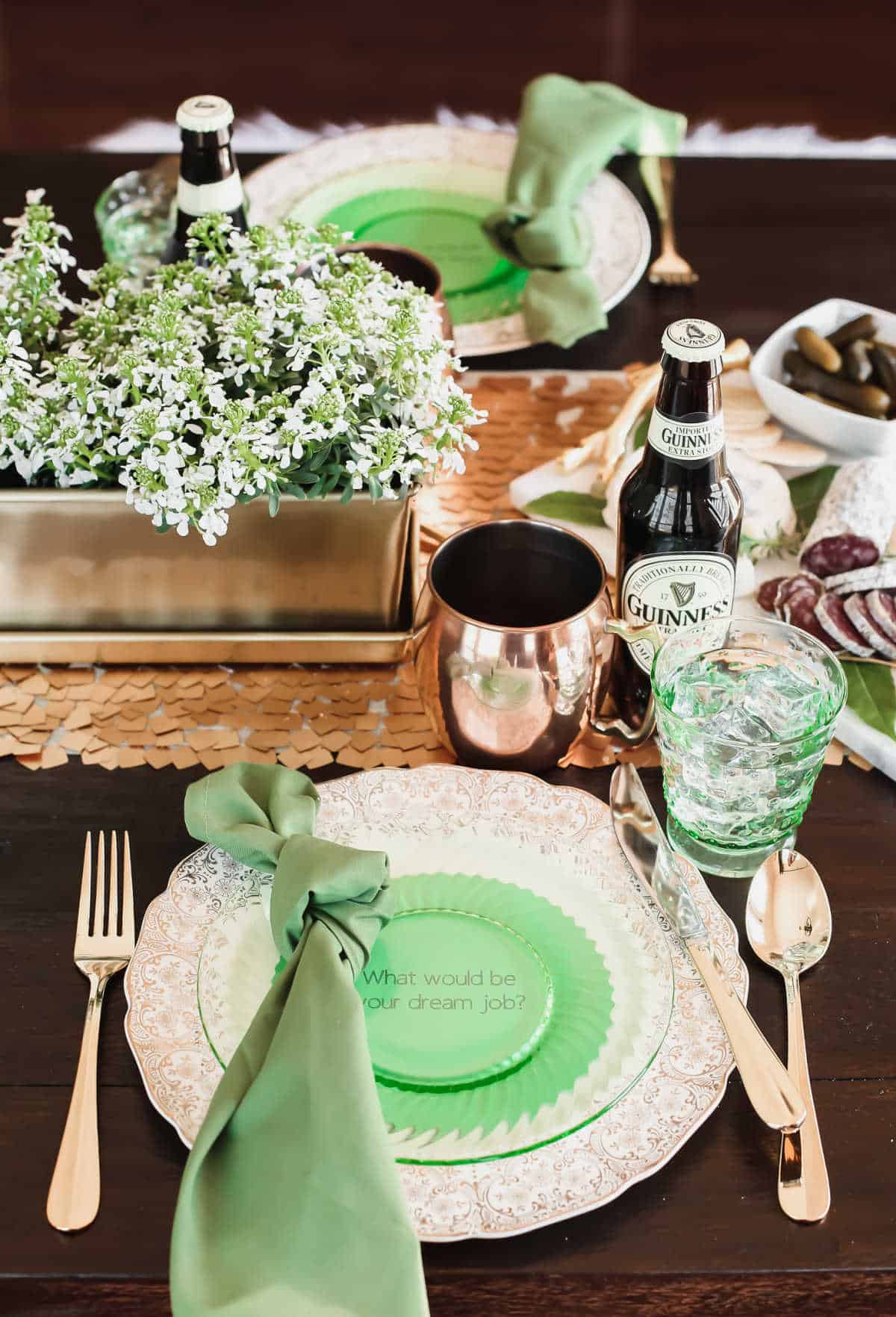 St. Patrick's Day Irish dinner
This St. Patrick's day party puts style ahead of kitsch. Using the color green as the starting point, I've incorporated gold and copper accents, a delicious Irish inspired menu, and lots of special details to carry out the theme.
And it's not just for the holiday. This Irish dinner party is perfect to host all year long for birthdays, and friends or family. Just follow this guide for all the inspiration, dinner party menu ideas, and recipes you need.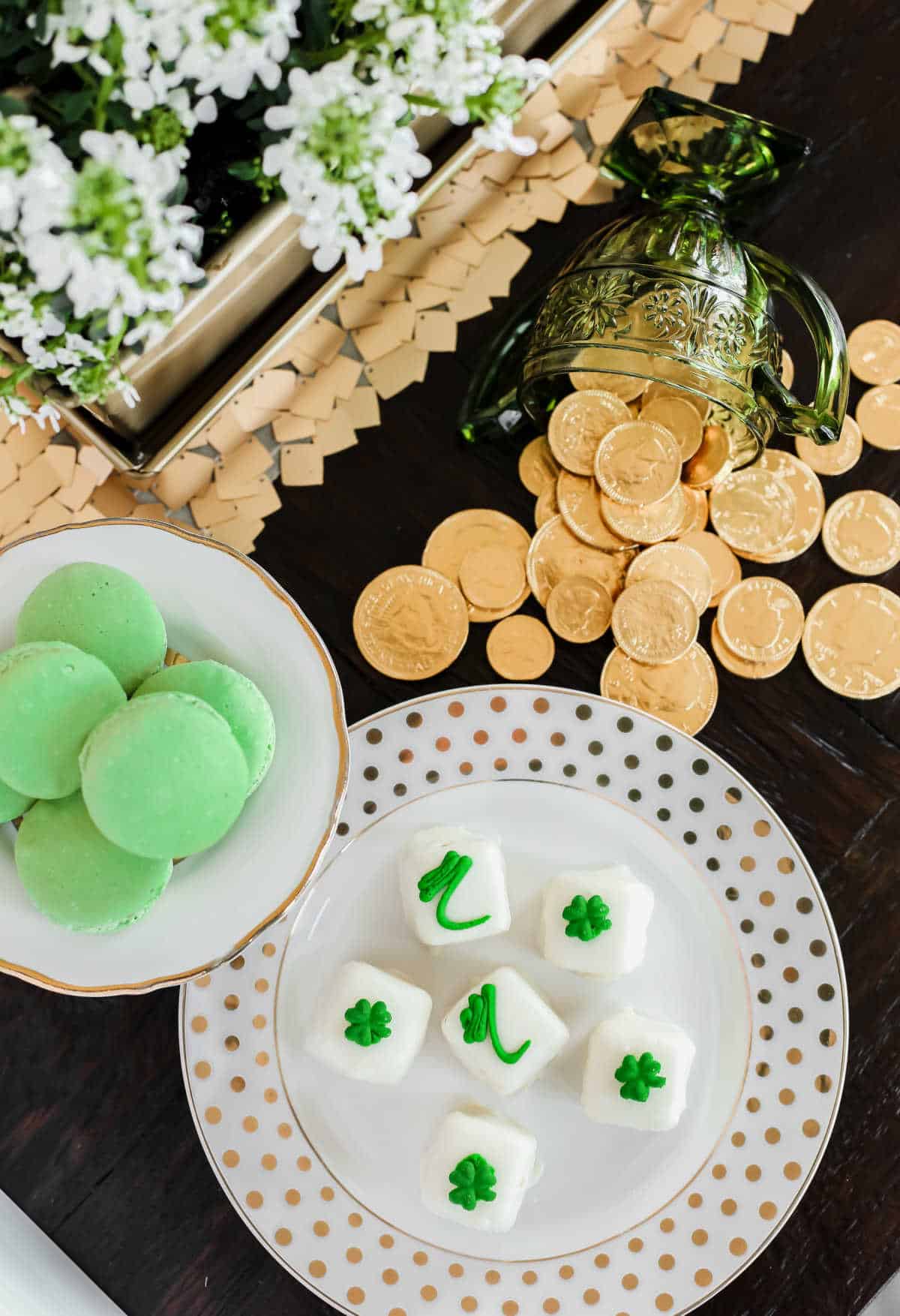 March Dinner Party Ideas
I encourage you to celebrate and entertain all year long, and since March plays host to St. Patrick's Day, I thought it would be a good idea to design a dinner party around that.
Use the colors green, gold, and copper to create a lovely and inviting Irish themed table setting.
Create a comfort menu that includes traditional Irish dishes that are hearty and flavorful.
Serve delicious cocktails that help set the mood.
Simple sweets round out this satisfying meal.
Send guests home with some adorable and delicious party favors.
If you want a more traditional gathering for a crowd, check out these St. Patrick's day party ideas for adults.
Elegant Tablescape
Design a themed table with green and gold decorations. Add copper colored accents and serve food family-style.
Use a mix of old and new. Find vintage dinner plates with gold filigree edging. Even though the rim detail is fancy they add a casual vibe because they're vintage.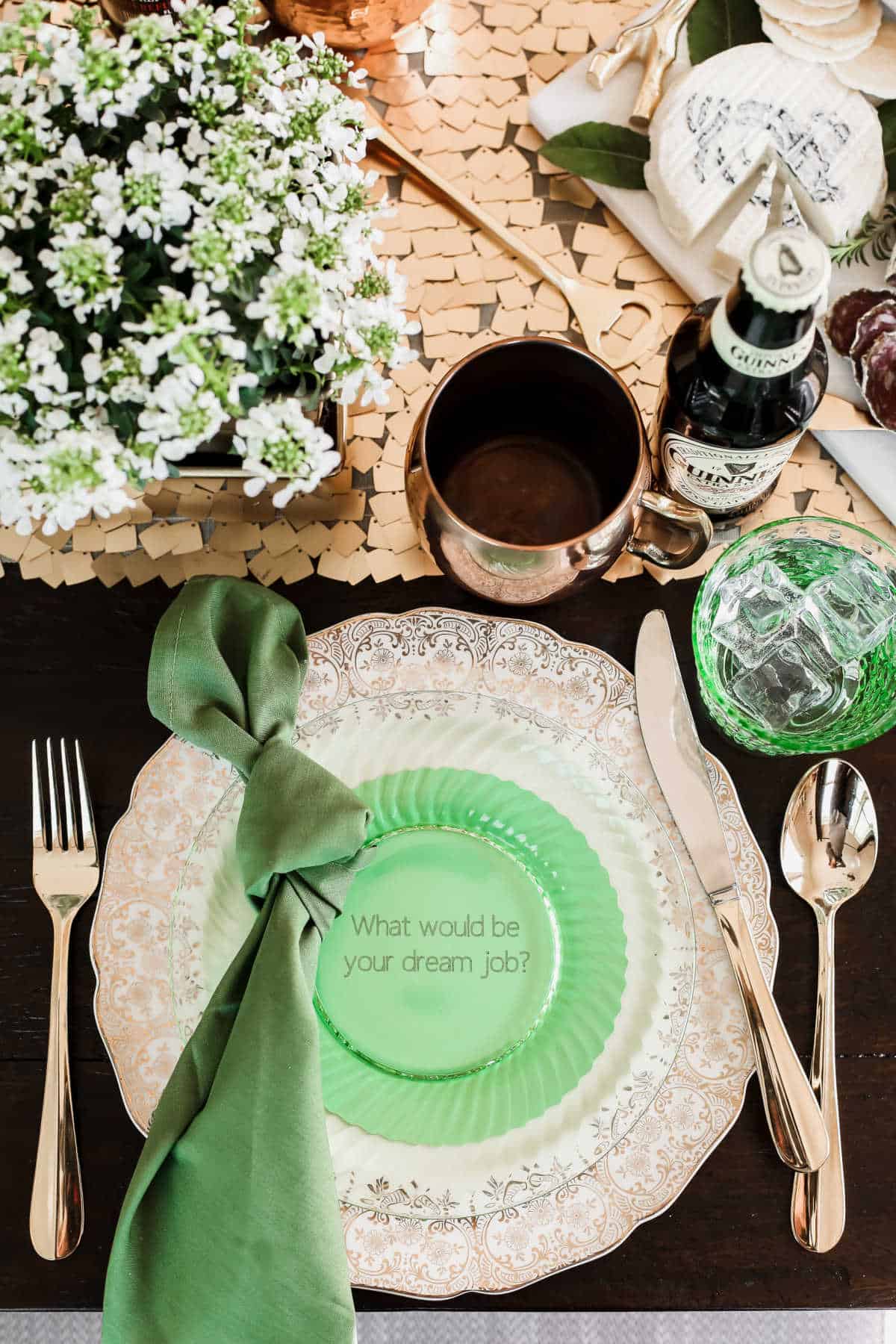 Layer on green salad plates or vintage milk glass. Use green napkins, and water glasses too, as a nod to St. Patrick's day and Ireland.
Lay down a gold or copper colored table runner, and copper mule cups. Use gold flatware, and a gold vase for the centerpiece.
Speaking of centerpieces, keep it low for easy conversation flow. Instead of traditional flowers, opt for a planter box filled with green and white perennials. They can be transferred outside when the party is over, and they remind me of the lush green hills of Ireland.
To complete the tablescape and keep things lively, add conversation starters to each place setting. You can print them out on green paper and use a Cricut machine or scissors to cut out circles and place under the glass plates.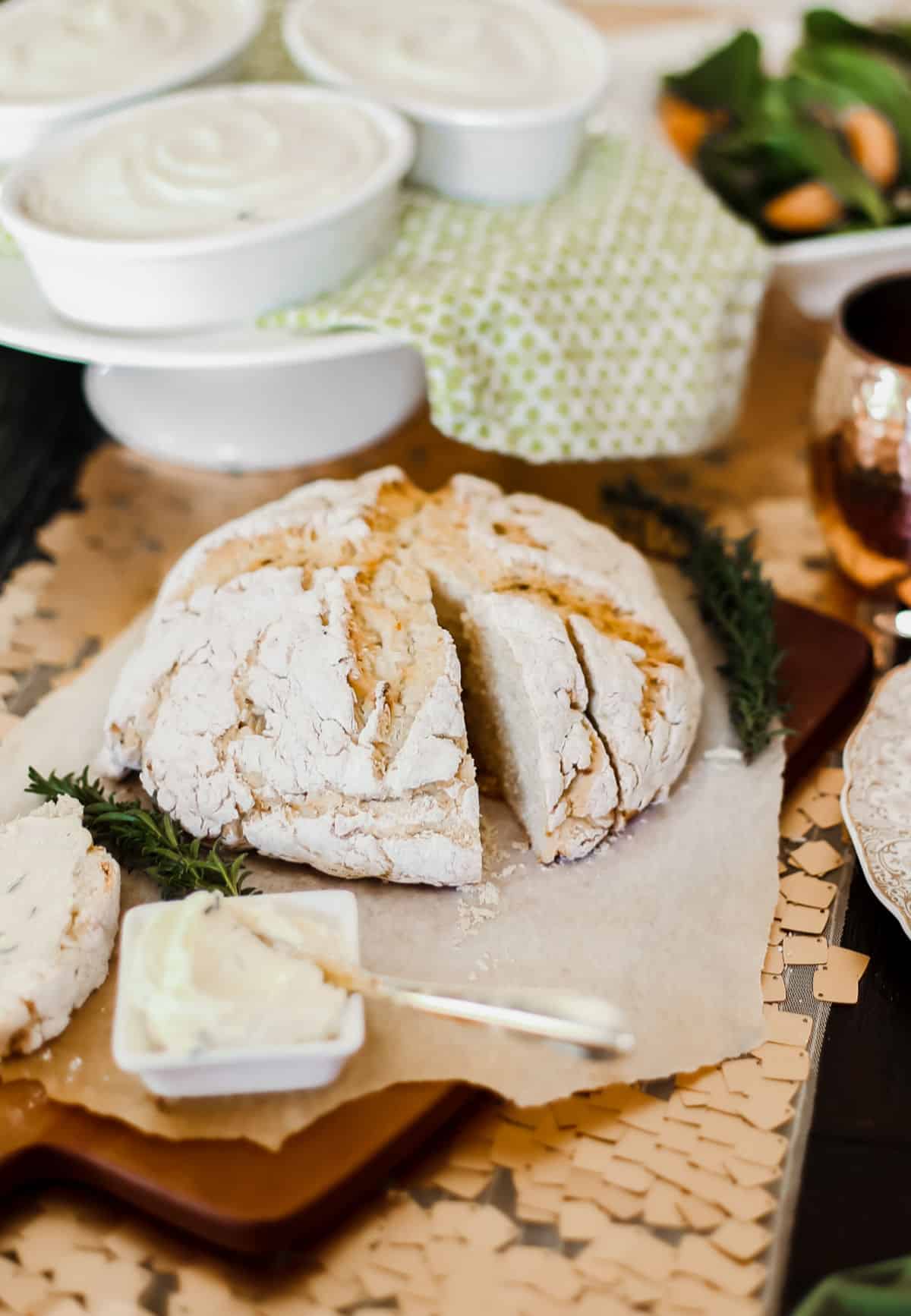 Themed Menu
This is one dinner party that won't break the bank. Traditional Irish recipes are known for using pantry staples and budget friendly ingredients. The dishes are also hearty and filling!
Appetizers. This meal begins with a well appointed cheese and charcuterie board including wild boar charcuterie and artisanal cheeses.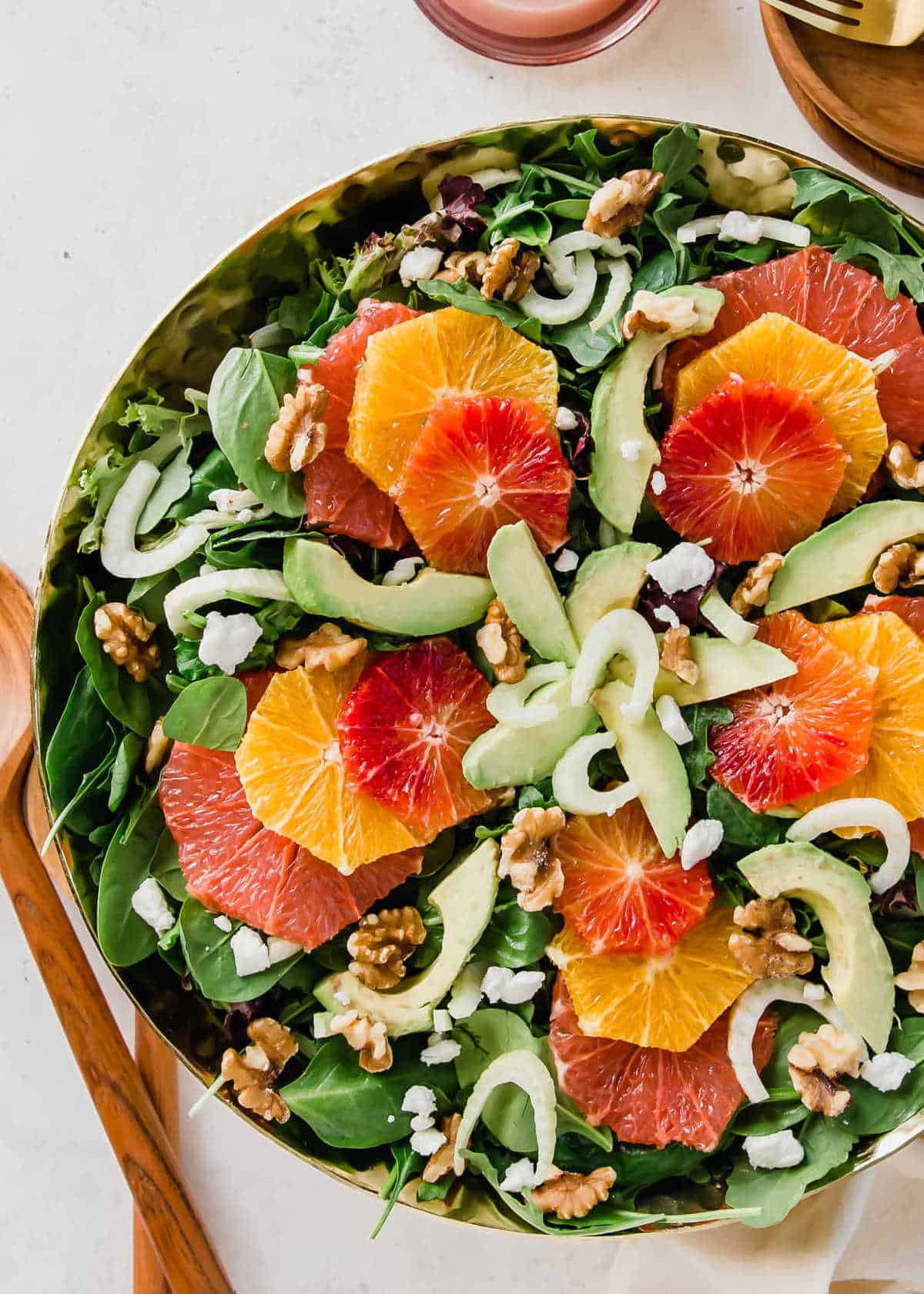 Salad. Serve this green salad with oranges. I love how the colors match the theme!
Entrée. The main entrée includes mini shepherds pies baked in individual baking dishes.
Bread. Bake a loaf of Irish soda bread to accompany the meal. It's one of the easiest breads to make from scratch.
Dessert. For dessert, keep it simple with a selection of St. Patrick's day petit fours and macarons from the bakery. Add homemade shamrock shortbread cookies, and chocolate coins!
PARTY TIP: Add green food coloring to the shortbread cookie dough and use a shamrock shaped cookie cutter to make themed cookies.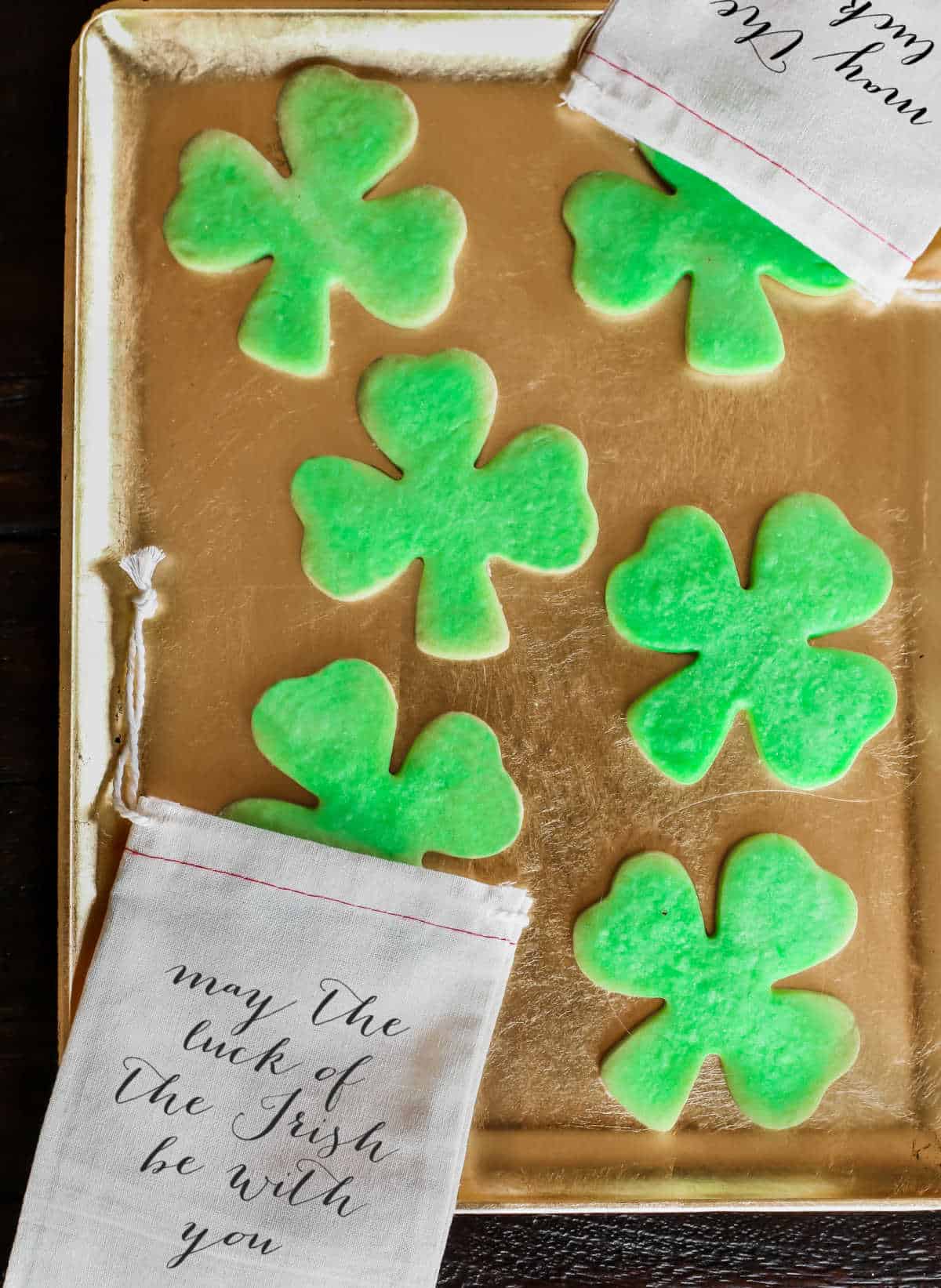 Party Favors
Make enough shamrock cookies so guests can take some home as party favors.
Use small muslin drawstring bags to place the cookies in and take home. Make the DIY favor bags by using iron-on transfer paper to print, and iron on a cute saying onto the bags.
Irish Theme Cocktails
Every good party needs cocktails, right! Set up a mini bar and serve a few different options.
A good quality Irish Whiskey on the rocks will hit the spot.
Mix up a St. Patrick's day cocktail called the Green Leprechaun and make it the signature drink for the party.
Or, get really festive with this champagne and Midori drink recipe.
Serve up a special dessert cocktail by making these Guinness beer floats (recipe below). You won't believe how delicious they are even if you don't like dark beer!
Now you're all set to host an Irish themed dinner party for St. Patrick's day or any time. The food is filling, the décor is fun, and the drinks are fabulous!
If you like this post, PIN, Share, or sign up for our Newsletter at the top of the page. And don't forget to follow CAH on Instagram or Facebook. Cheers!
Guinness Beer Ice Cream Float
Serve Irish beer floats as a dessert cocktail for St. Patrick's day or an Irish themed party. This easy recipe has Guinness, Bailey's Irish Cream, and ice cream.
Ingredients
3 scoops vanilla ice cream
3/4 ounce Bailey's Irish Cream
10 ounces Guinness beer
Dark chocolate syrup
Instructions
Add ice cream to a large glass.
Pour in Irish Cream and top with beer, slowly.
Drizzle with chocolate syrup and enjoy with a straw.