Easy Ideas For A Garden Party
Get ideas for a garden party with tablescape, easy menu, and hostess tips. Host an outdoor garden party with a ladies luncheon and celebrate a birthday, bridal shower, or mother's day. Get easy recipes and table decoration ideas here.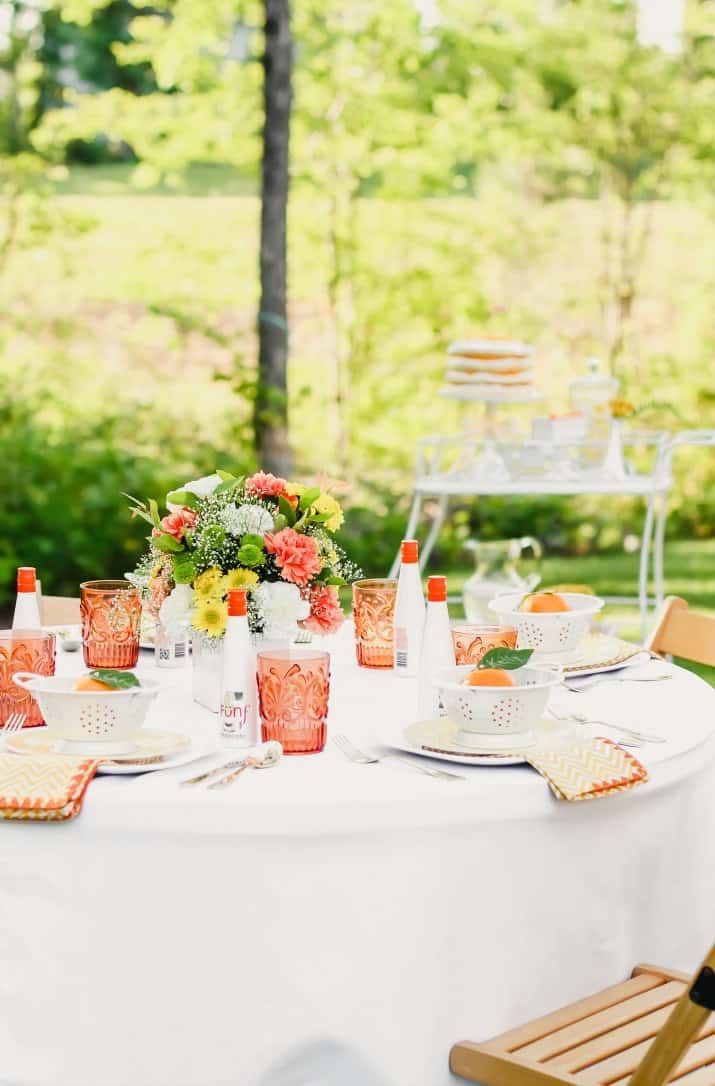 Ideas for a Garden Party
When flowers are blooming and the grass is green and lush, it's time to take the party outside. You don't need a special occasion although Mother's Day, baby showers, and birthdays are all good reasons to host a party in the garden.
Create a chic orange and white tablescape that doesn't pull focus from the garden party setting. The idea is to let the outdoors be the focal point while the tabletop becomes a relaxing spot to sit and take in the scenery.
Use yellow as an accent color to bring in more interest. And green acts as a neutral tone because it's the color of nature.
This party theme is simple but elegant and would work well for a spring ladies luncheon. I love finding inspiration in nature when everything is in bloom, like in this peach & botanical garden party.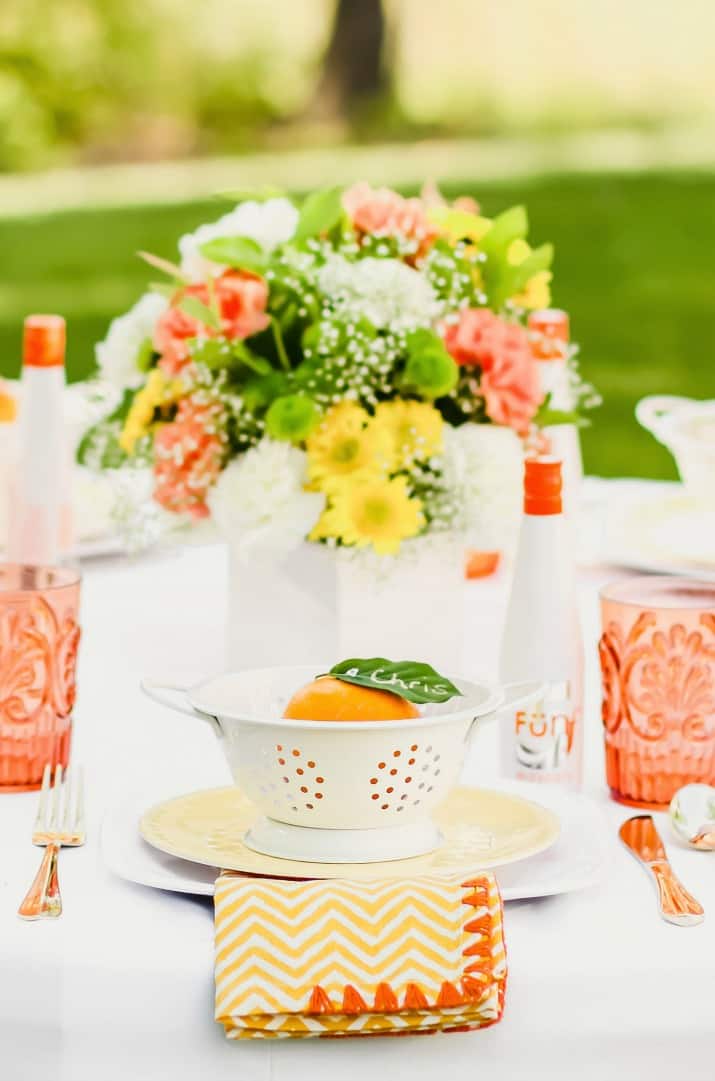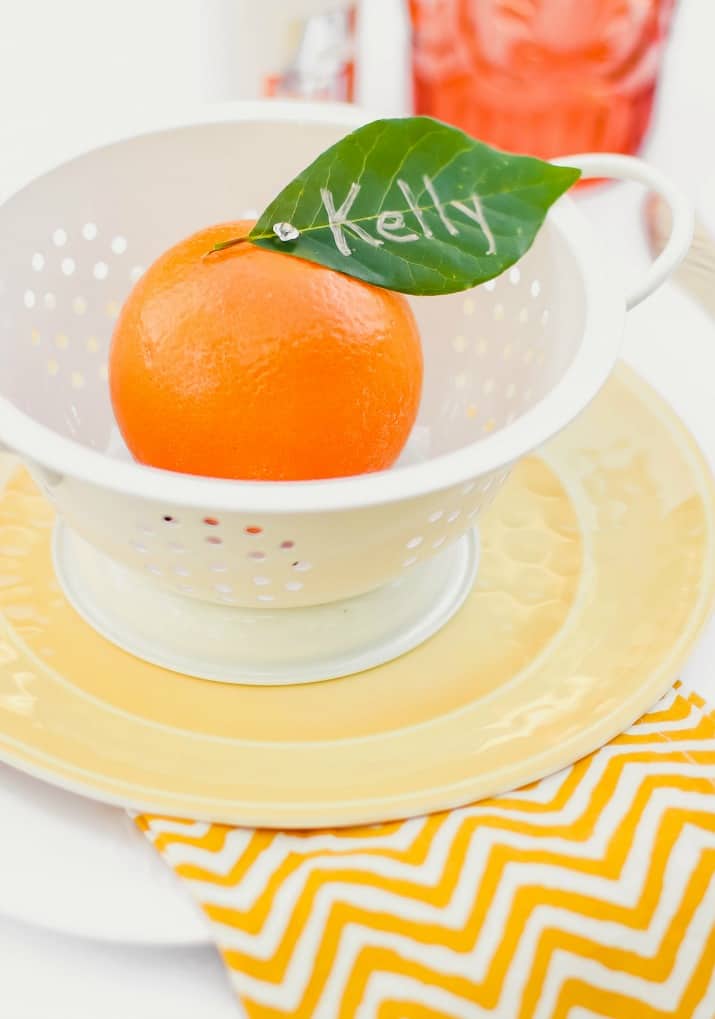 Simple Tablescape
This orange and white table setting is bright and cheerful using the color of the fruit as inspiration. The table decorations and recipes are perfect for summer entertaining too.
I used some pretty summer party supplies to set the table. Among them were orange cups, chevron napkins, white mini colanders, and individual bottles of Moscato wine. These were the starting point to my design which led me to the orange layer cake recipe below.
I layered those items with my trusty white plates and some yellow salad/dessert plates. The yellow plates and the orange glass ware are melamine so they are great to use outside.
A centerpiece of orange and yellow flowers brings everything together beautifully. Add some extra greenery from back yard clippings to make the centerpiece arrangement even more lush.
Add mini white colanders to place settings for an interesting and unexpected element. Guests can take them home as a party favors.
Include a large navel orange inside the colander and turn it into a place card. Just write guest's names on real leaves with a gold marker and pin the leaf on to the orange. Use a large decorative straight pin to make these truly gorgeous!
Utilize a garden bar cart to hold dessert, a pitcher of water, and a few decorative items. Use whole lemons, oranges, candies, and fresh flowers to pull in the colors of orange and yellow.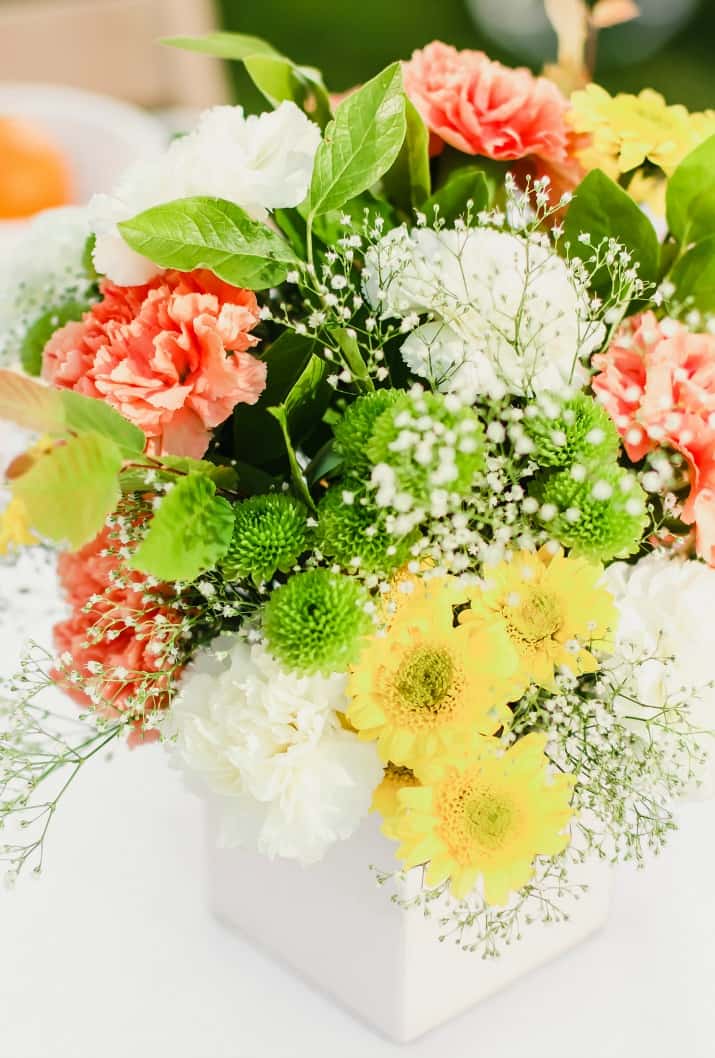 When to Host a Garden Party
I think we can all agree that most garden parties are hosted by and for ladies. That makes them a good idea for an array of parties and occasions.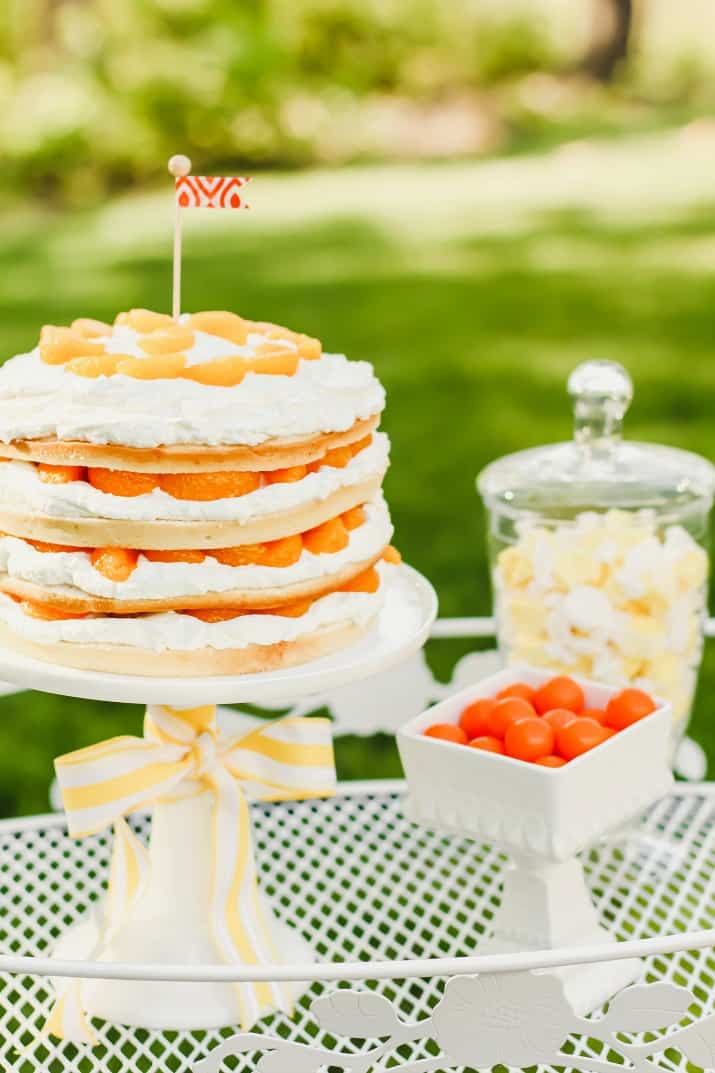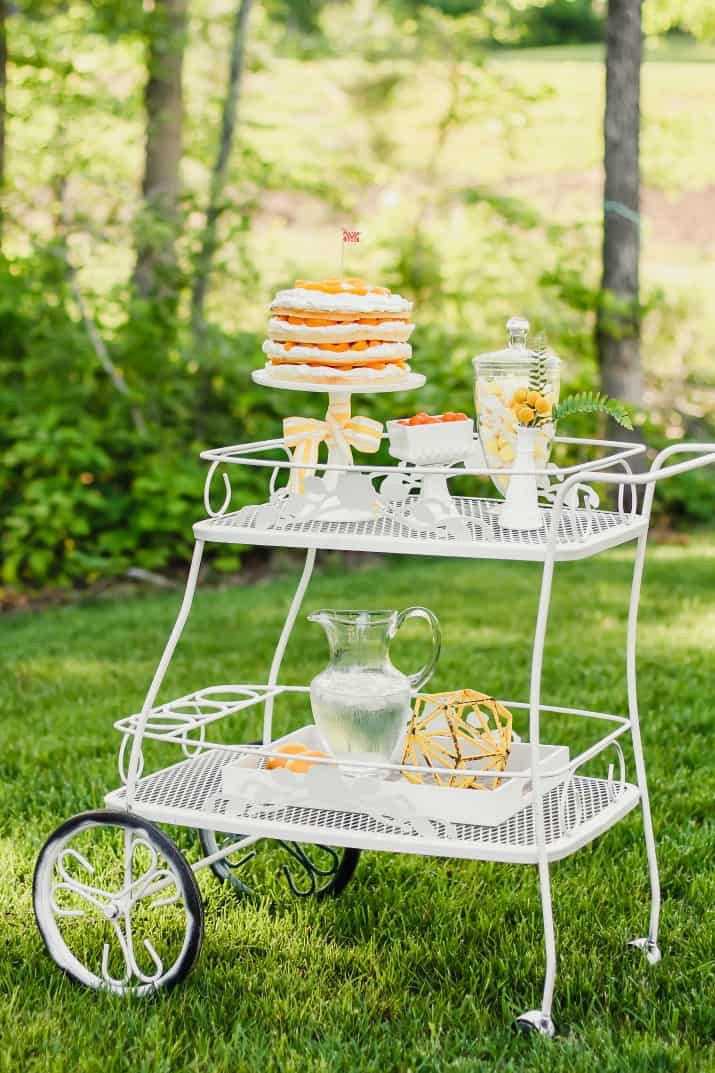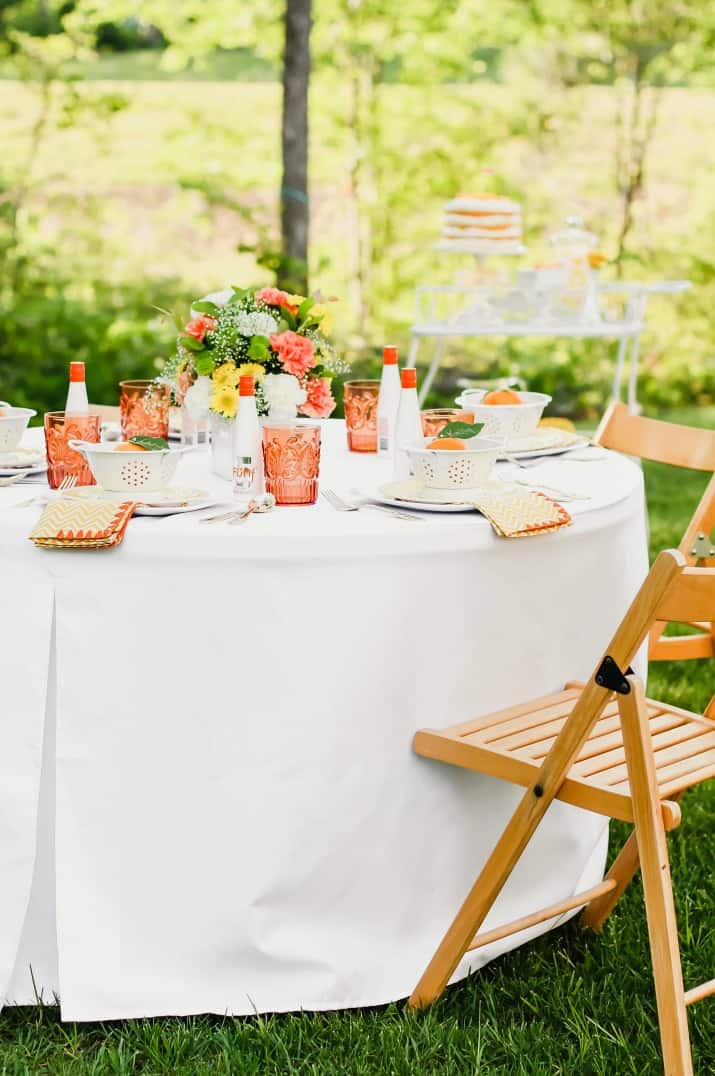 Garden Party Menu
Serve a menu of food that complements the color theme. It's easy with these recipes.