What to Serve for a Graduation Party
Want to know what to serve for a graduation party? I've got you covered with ideas and recipes to get you started! Incorporate some of these recipes into our graduation party ideas and you will be ready to celebrate the graduate. I've included appetizers, main dishes, side salads, with some salsa and dessert thrown in for good measure. Most dishes can be made ahead so they're ready when you are. Others require grilling so they become an interactive part of the party.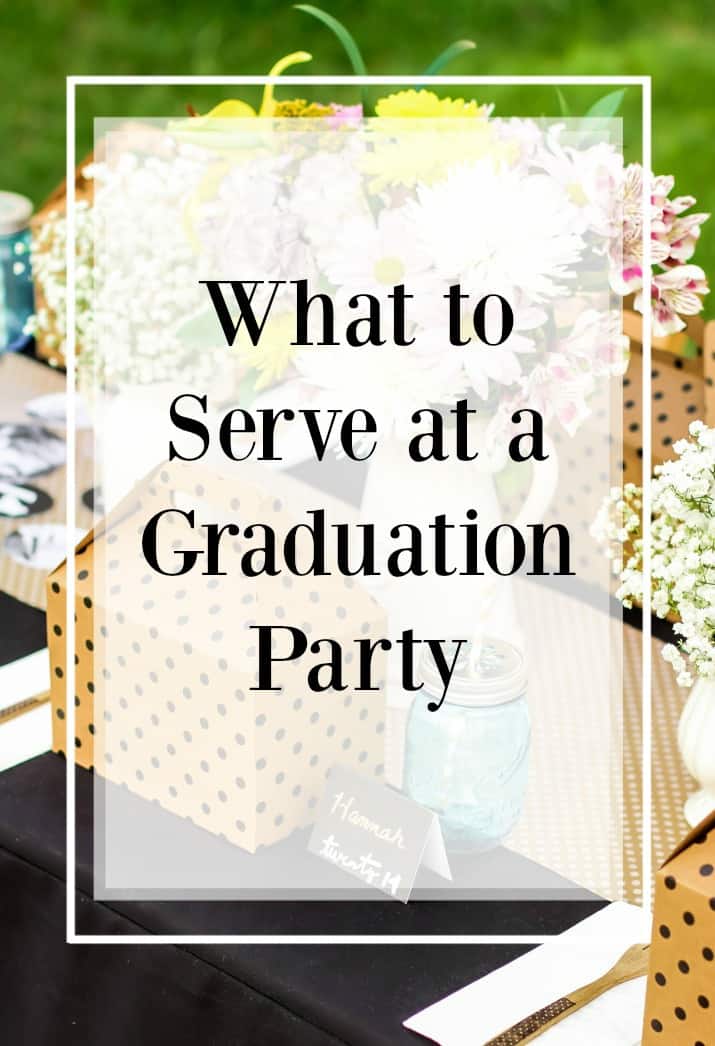 Enlist the help of close family or friends to help make party food
After designing these boxed lunch backyard shabby chic graduation party ideas I thought it would be a good idea to collect some recipes that would be great to make and serve at a graduation party. Some of these recipes are great for filling your lunch boxes. Others are best to set out buffet style and let guests serve themselves. For more tips see everything you need to know to host a potluck party.
You can easily double or triple the recipes here to feed a larger crowd. I suggest asking a couple of close friends or family members to help make some of the side dishes or desserts. You can fill in food gaps by adding party trays from the grocery store or restaurants. Things like vegetable platters, fruit platters, mini chicken sandwiches are all good choices.
Overview of Graduation Menu
In general stick to foods that are easy to prepare, easy to eat, and have broad appeal. These are our top choices.
Picnic style sandwiches
Grilled entrees like burgers and hot dogs
Classic potluck sides like pasta, potato, or vegetable salads
Tried and true appetizers like Mexican dips, and crudites
Fill in with chips and purchased party platters
Family friendly punch recipe
Desserts that are single-serving size and easy to pick up
Most of the dishes are prepared with fresh seasonal ingredients. They should appeal to all ages that you would expect to be at a graduation party. There's also some vegetarian options for your guests who don't eat meat. You can view the entire collection below and click to view recipes. Happy Making!
What to Serve for a Graduation Party
Choose one or more of these recipes to serve at your graduation party. These recipes can be doubled or tripled to serve a crowd. And they're great for backyard parties. Find snacks, entrees, side dishes, and desserts.