Best Graduation Party Ideas, Themes, Tips, & Food
If you need graduation party ideas, look no further. We're sharing ideas for graduation parties including themes, tips, food, and DIY's. Here's everything you need to celebrate the graduate whether it's high school or college. And to round out the graduation party menu, incorporate one of these summer side dish recipes that are proven winners.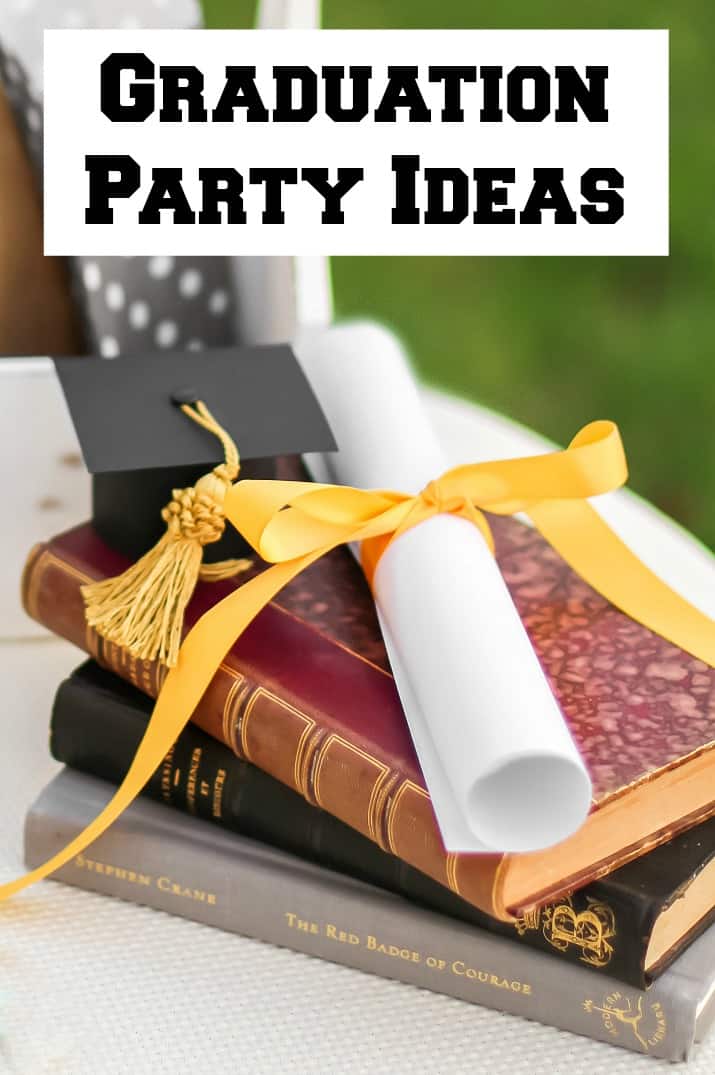 How to plan a graduation party at home
It's time to round up some of my favorite tips and suggestions for hosting a graduation party at home. Around here most people celebrate graduation in one of three ways:
They go to a restaurant for a small intimate gathering with family.
They host a small family dinner party.
Or they create a fun and festive mid-size party for family and friends.
You can apply the ideas here to options two and three. There are food suggestions that can feed a small crowd, and graduation themes that are perfect for girls or boys looking ahead to the future.
Most of these ideas can be applied to high school or college graduation. You can always tweak something to suit your needs, and you can always customize the party with school colors and personal photos.
Where to host a graduation party
Depending on where you live there are a variety of option for you as a host.
Check your neighborhood community center if you have one. Of course a rental fee will likely apply.
Some churches may offer space to hold your graduation party.
You can set up a party in your own back yard. This is usually the most desirable choice since it's free and you can set up at a leisurely pace. Of course this also brings on the need for folding tables and chairs, and a party tent so guests can get out of the sun.
I've also been to graduation parties that are set up in the garage. This is usually due to rain when the party was planned for the back yard.
If you're lucky enough to have the space, you can host the party in your home. A clean basement is also a great option if you have it.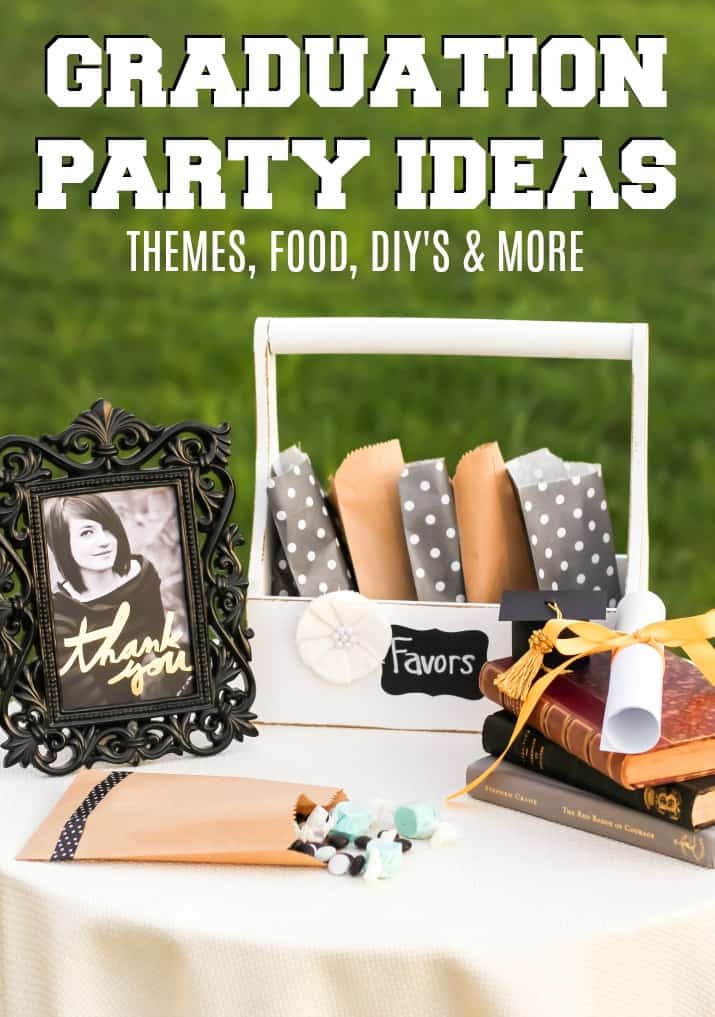 Tips to Keep in Mind
You can host a graduation party in a similar way that you would host a birthday party. Make the graduate the central focus and you can include some of their favorite things like food, music, a photo collage, etc.
Most graduation ceremonies take place in the middle of the day. They start in late morning and last a couple of hours. Guests will be famished by the time it's over so schedule the party soon after.
The party will likely last about two hours. This gives everyone ample time to eat, drink, chat, and offer congratulations.
Host the party 'open-house" style. There may be other parties that guests need to attend. And don't forget, the graduate will probably want to hang out with their friends later on to celebrate together.
Best Graduation Party Ideas
Host a party for the graduate! Celebrate their accomplishment and follow any of these ideas for a budget friendly party at home. We've got fun themes and projects that you can do your self. Plus there's food and decor ideas to inspire.
If you liked this post, please PIN it and share with others, or sign up for our Newsletter at the top of the page. And don't forget to follow me on Instagram, and Facebook, too! Cheers!