15 Fall Soup Recipes for Entertaining
Grab these soup recipes for fall entertaining and dinner parties. Use your slow cooker for easy preparation and make a pot for a small gathering, or for a family meal.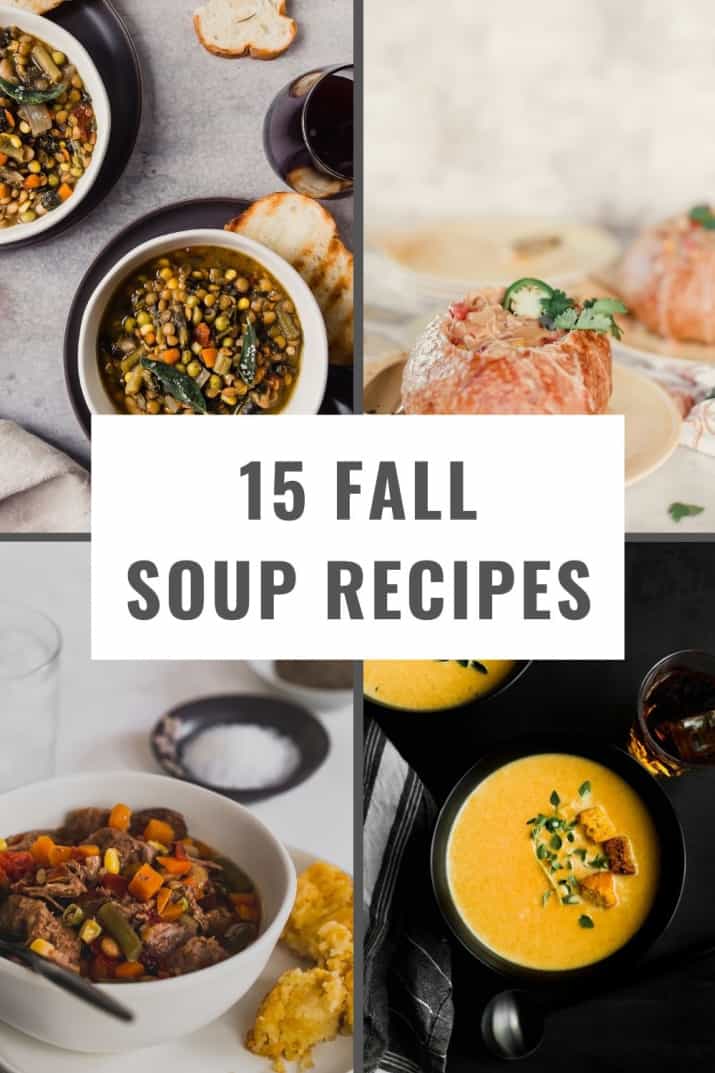 Soup recipes for dinner
Have you started making soup yet? It's one of the first things we do to transition into Fall. We make a big pot of soup or chili in the slow cooker, and eat on it for a couple of days.
Although I love to make hearty chili recipes like slow cooker fiesta chili or white chili with chicken and sausage, I love adding soup recipes to the mix. And this month I've gathered some delicious recipes to my fall soup collection.
You'll find some great combinations like Thai sweet potato & carrot soup, or Buffalo chicken soup. Don't they sound amazing and full of flavor!
Check out the entire collection and get complete recipes through the links.
Any of these would be great to add to a soup bar or soup dinner party don't you think?
Fall Soup Ideas
Fall and winter soup recipe ideas to cozy up to. Use the slow cooker or stove top to make these delicious soups for dinner or a small gathering at home.
If you like this post, PIN, Share, or sign up for our Newsletter at the top of the page. And don't forget to follow CAH on Instagram or Facebook. Cheers!