How To Host A Soup Dinner Party That Will Impress Anyone
Host a cozy soup dinner party with this delicious menu. This is a great fall and winter idea for entertaining at home. Find out how to serve soup at a dinner party, what to serve with soup, and how to set a beautiful cozy tablescape with these easy dinner party menu ideas and menu.
How to host a soup dinner party
Let's play a game. It's the middle of fall or winter, you're not into football or awards shows, but you still want to host a party. What do you do?
How about hosting a soup dinner party with lots of rustic and earthy accents!
That's exactly what I've created here, and I certainly hope you'll be inspired. As a matter of fact, I've created a different themed dinner party ideas for each month in hopes that gathering around the table will become less theoretical, and more of a reality.
A soup party at home includes comfort food, a welcoming table setting, and charming accents. Check out our menu and recipe links, and additional ideas to help you with your planning. This is the perfect idea for casual entertaining at home.
Beautiful casual tablescape
Coming up with ideas for a table setting is always my favorite part. I kind of LOVE how this table turned out as it highlights rustic and organic elements.
Use an interesting pattern to cover the table, like this Kantha Bengali quilted throw. They are a hand-sewn tradition in India, and are made from fabric remnants so you get a gorgeous combination of colors and patterns. They make terrific table covers, picnic blankets, bed throws, or sofa/chair throws. It really sets the tone for this earthy palette of colors too.
Speaking of earthy, the place settings couldn't be more so! Use individual sized wooden cutting boards as "plates" to hold the bread bowls of soup. Place a ceramic tile underneath, for a layered look. Grab some mini wooden plates from Crate & Barrel to hold the salad.
The centerpiece is a vintage soup tureen I picked up at a thrift store, and makes second helpings easy to retrieve for guests. Small bowls of olives & stuffed peppers are placed on the table so they're easy to nibble on.
Small pots of herbs double as party favors for guests to take home. Each one has a plant stake with guest's name written on it. The plants are a nice alternative to flowers for this particular setting, and the fragrance is intoxicating.
Set up a welcome table so guests can grab a small shot of soup and a hot toddy cocktail as they head into the party.
Soup party menu
To help you plan, I've laid out the menu and recipes for you. Of course, if you have your own favorites you can incorporate those as well.
I wanted this dinner to have lots of seasonal flavors. Welcome guests with a tray of spiced apple hot toddies. They're a fun way to get the party started.
Another fun idea is to offer butternut squash soup shots right off the bat. Serve them on the welcome table as guests enter.
Serve one or two hearty soups since this is a seated dinner party (see recipes at bottom).
PARTY TIP: For a variety of soups, try setting up a soup bar instead.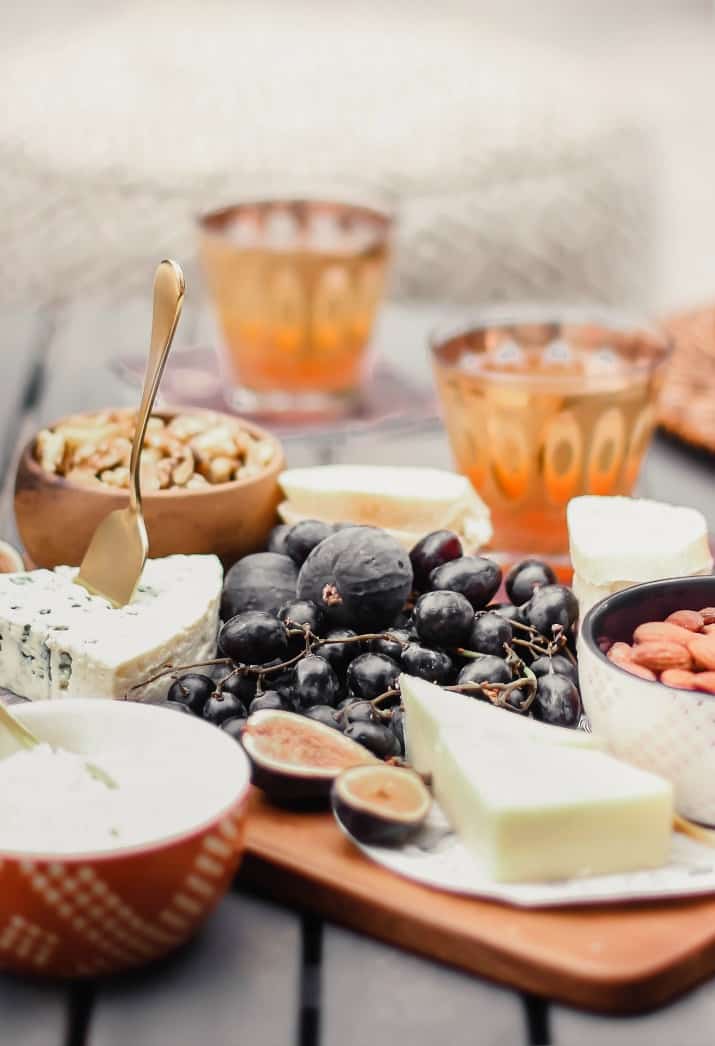 What to serve with soup at a dinner party
Items that pair well with soup are varied and will depend on the type of soup you're serving. In general you want to add sides that compliment the soup in texture and flavor.
Sides for a soup party
When you want side dishes that are a bit heartier, try one of these recipes.
How to serve soup at a dinner party
Serve a big batch of soup in a vintage style soup tureen. Place it in the center of the table for a pretty and functional centerpiece.
Bread bowls make a fantastic presentation to serve soup in, and it's edible! Put one at each place setting and fill it to the rim with soup. This is a unique detail for home entertaining.
Remember those soup shots we welcome our guests with? Those can be served in vintage demitasse cups, shot glasses, or these cute espresso cups similar to what I used.
PARTY TIP: Pick up bread bowls from Panara for about $2 a piece. Call a day or two ahead to make sure they'll have enough for your needs.
What dessert goes with soup
Since you're probably hosting this party in fall or winter you'll want a dessert that's tailored to the season.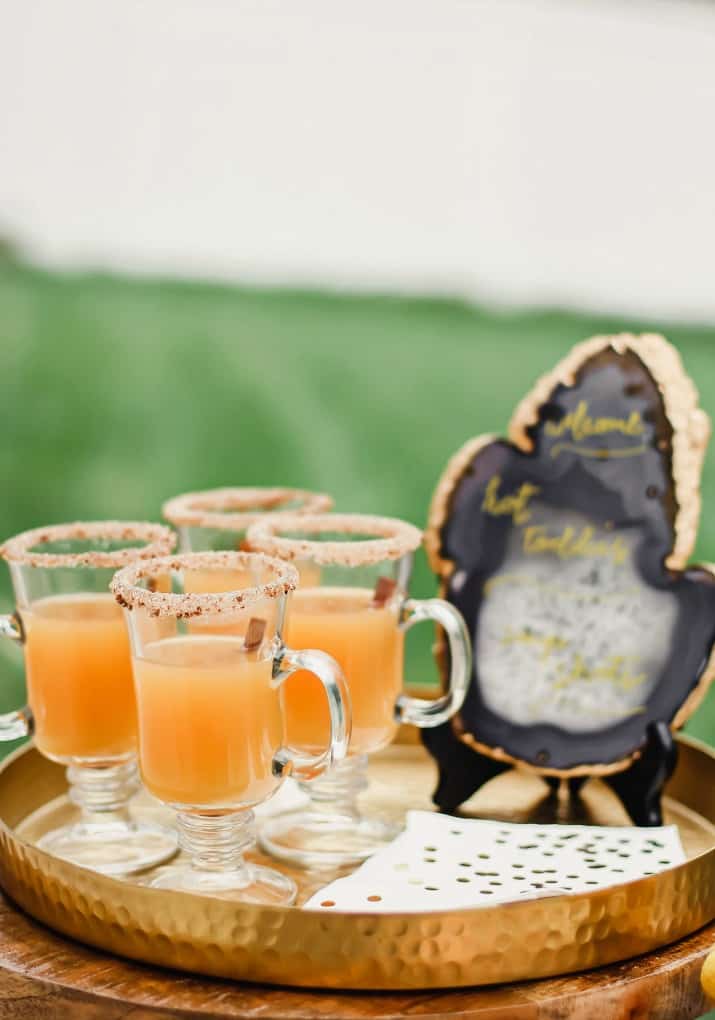 There you have it – the perfect plan for a cozy soup dinner party with friends. I hope these party ideas inspire you to entertain during the cold, dark winter nights.
If you like this post, PIN, Share, or sign up for our Newsletter at the top of the page. And don't forget to follow CAH on Instagram or Facebook. Cheers!
I first shared this dinner party menu on RecipeGirl, where I was a contributor.