How to Set Up an Iced Coffee Bar for Parties
Put a twist on coffee service and set up an iced coffee bar for a party. Use a bar cart for a serving station and serve this iced coffee recipe for a crowd. This is an awesome party idea for summer entertaining, brunch parties, showers, or afternoon gatherings.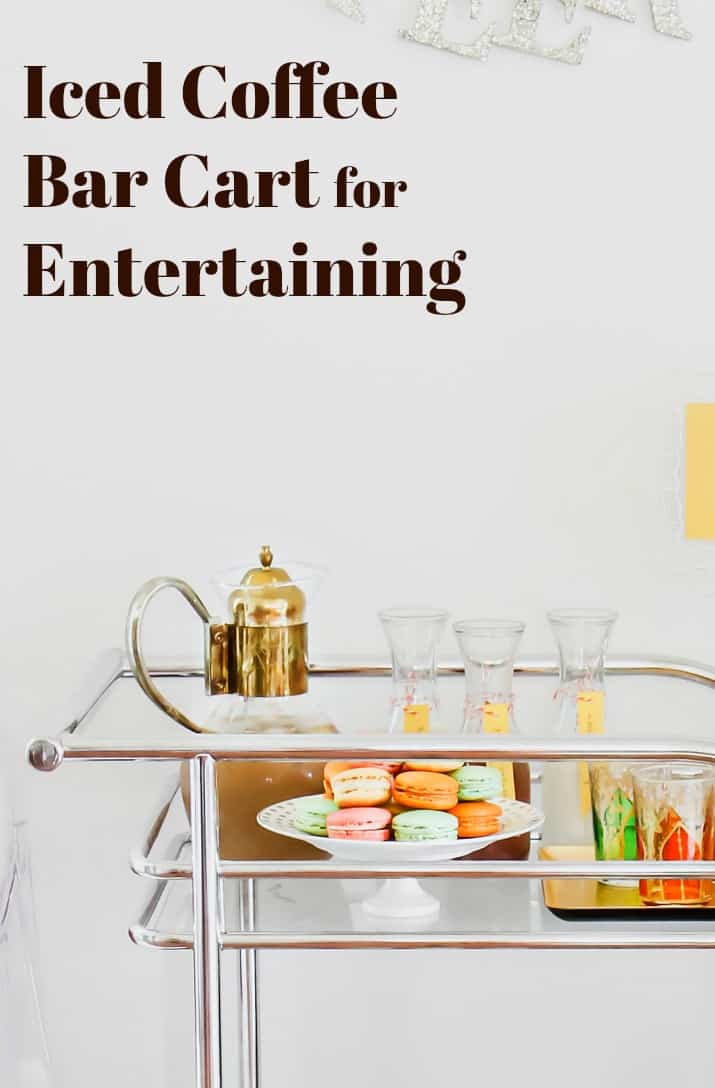 Iced Coffee Bar Ideas
If you're anything like me, good coffee ideas are always great for entertaining. And since it's summer I thought an Iced Coffee Bar would be the perfect afternoon pick-me-up! It's a great addition to a shower or other occasion, in lieu of hot coffee.
I'm loving this idea, and making iced coffee at home is really very easy to do. After some research I came up with my own method and it turned out perfectly.
I'm going to share my simple recipe for iced coffee below, and show you how I set up my bar cart for a self-serve coffee bar.
When to Serve It
As I've mentioned, an iced coffee bar cart would be a welcome addition to any occasion. Check out these party ideas.
How to Serve at a Party
We love using bar carts for everything from cocktails, to appetizers, to desserts. It makes perfect sense to use it for an iced coffee station too! You can roll it into whatever room you want to serve it in, and it can be tucked into a small space.
Provide the essentials in a stylish way. Use a vintage glass coffee carafe and fill it with the prepared iced coffee. It's such a cool piece and adds instant charm when mixed in with more modern pieces.
Be creative and a little outside the box with party items. Pretty Moroccan tea glasses are fun to use. They're the perfect size, they add a touch of elegance and international flair, the gilded colors are stunning. They're definitely unexpected!
Set out at least 3 flavors of creamer so guests can choose how they want to flavor their iced coffee. Pour them into small carafes and add a printed tag to indicate what each one is.
Add some sweet treats to the bar, like colorful macarons and doughnut holes. These work for brunch or dessert.
A few details like a bar sign, paper straws, and flowers help fill the space and add color.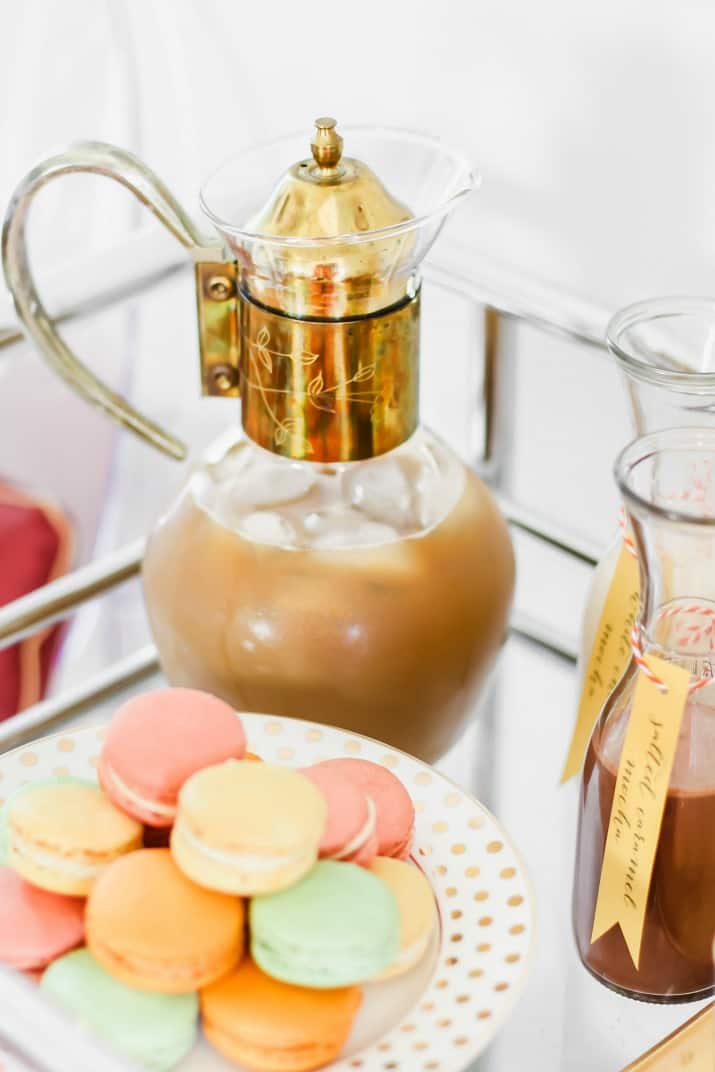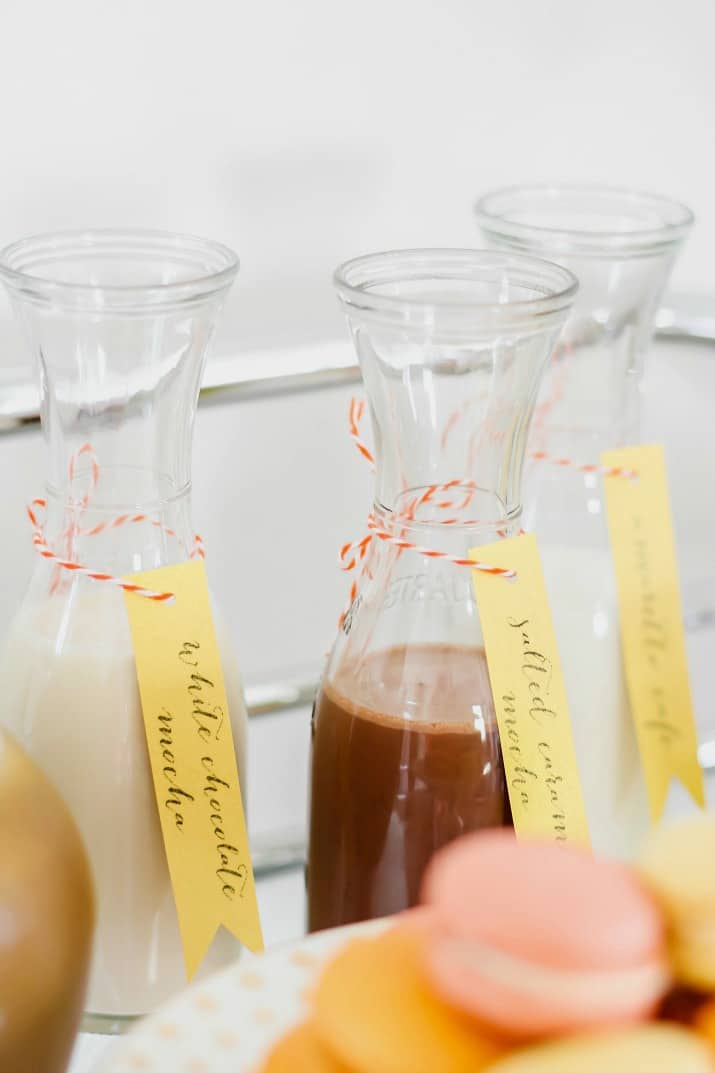 HOSTESS TIP: Make your coffee and prepare the supplies the night before. This will make setting up quick and stress free before the party.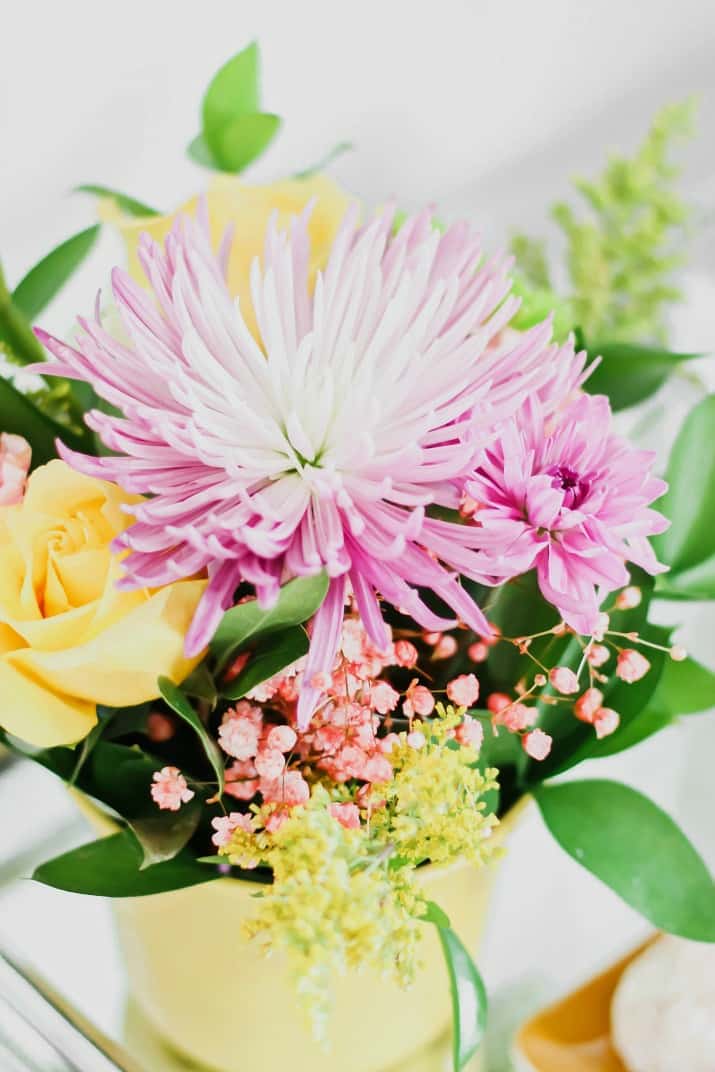 Coffee Cocktails
These drinks are perfect for the coffee lover who wants to combine it with alcohol.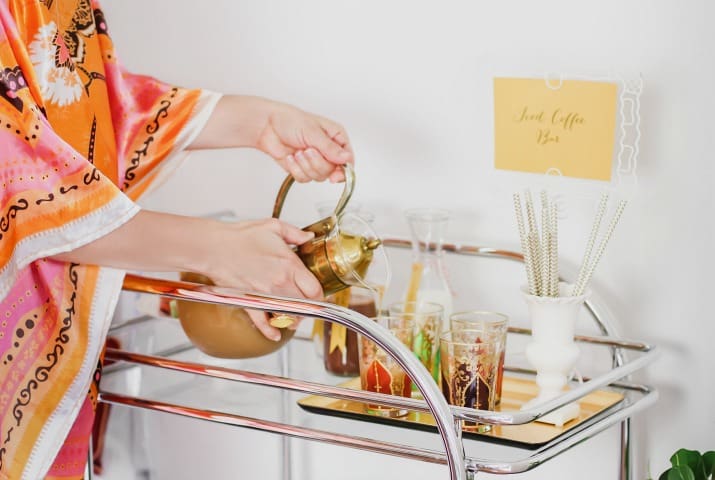 How to Make Iced Coffee
Making iced coffee for a crowd isn't as difficult as it sounds. In fact, it's VERY easy! Here's what you need.
Brewed coffee, chilled (see directions below) – Brew coffee ahead and chill until ready to serve.
Skim milk to add to the base recipe.
Add ice cubes to a pitcher with coffee and skim milk.  
Pour coffee mixture in a glass and add flavored coffee creamer to taste.
Serve with a straw for easy sipping.
Now you can follow our recipe for a pitcher of iced coffee that can serve a party crowd. If you like these ideas be sure to share, Pin, or sign up for our newsletter. Cheers!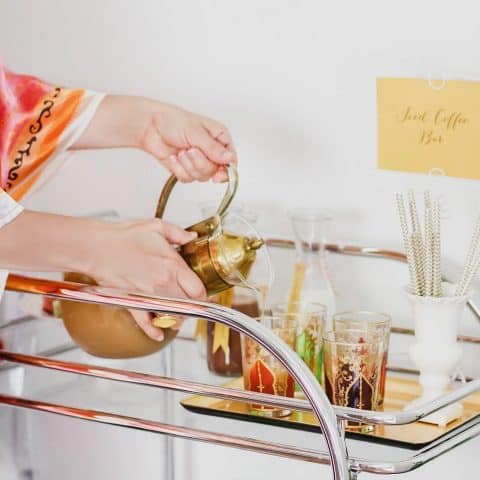 Iced Coffee Recipe for a Crowd
Yield:
about 10-12 servings
Set up an iced coffee bar and serve this iced coffee pitcher to a crowd for brunch, or dessert parties. This is a great for entertaining and hosting showers too.
Ingredients
8 cups Brewed Coffee (see brewing instructions)
2 1/2 cups skim milk
Variety of coffee creamer flavors
Ice cubes
Instructions
Brew 8 servings of coffee using 12 scoops of coffee grounds (or a 1 to 1 1/2 ratio of water to coffee grounds).
Let cool, then transfer coffee to a container to chill in the refrigerator for a few hours or over night.
Add ice cubes to a pitcher, then chilled coffee, and skim milk. Stir to combine.
Pour coffee mixture in a glass over ice and add flavored coffee creamer to taste (about 1-2 Tablespoons).
Serve with a straw.