Delicious Sparkling Mojito (with Prosecco)
A Sparkling Mojito Recipe that's fresh and delicious starts here. Combine white rum and Prosecco, plus fresh squeezed lime, homemade mint simple syrup, and a touch of bitters and you have this amazing cocktail for happy hour! Serve this up for summer entertaining and your guest will be thrilled!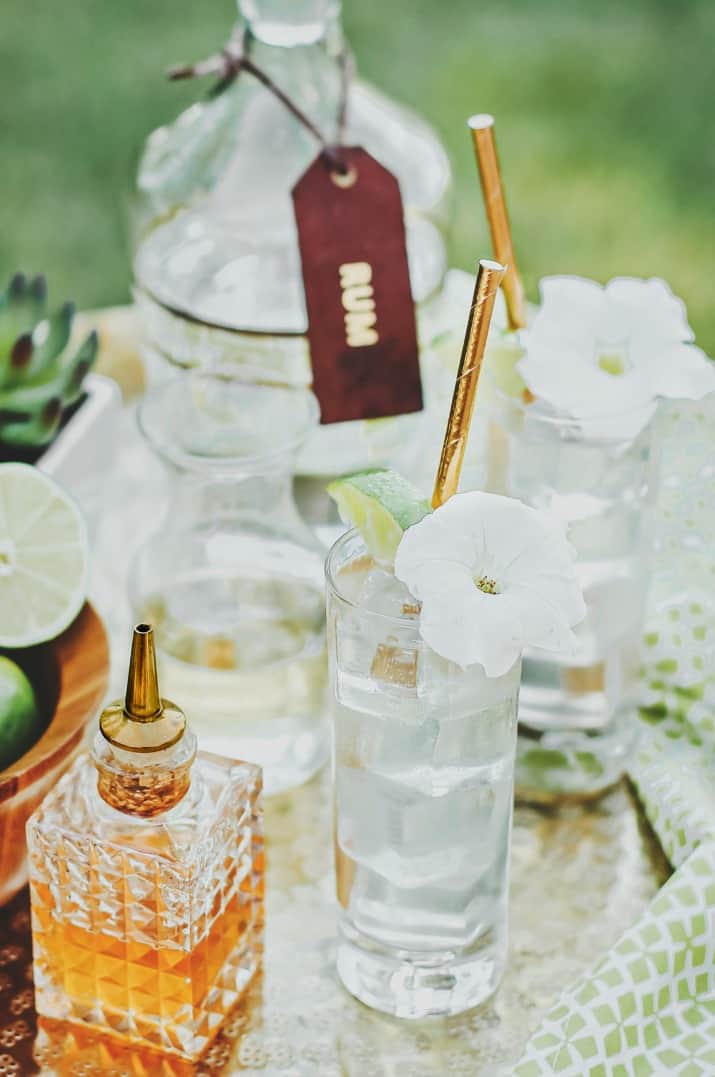 Sparkling Mojito with Prosecco
It's cocktail time! This refreshing sparkling mojito recipe is down right amazing! The trick to this cocktail is to start with a quality rum (always!), use FRESH lime juice, and homemade mint simple syrup. You can muddle the mint and sugar in the glass if you want to, but the simple syrup is going to really infuse the flavor you need here.
The inspiration for this cocktail came during our trip to New York City. We had cocktails over lunch at AG Kitchen, a Latin-fusion restaurant with a fantastic menu. While they use a very specific dark rum that gives their's a wonderful flavor, I created this with a more available white rum and it's still terrific.
The combination of clear rum and Prosecco is so good together and makes this drink an option for any party or celebration. I also love to finish it off with a dash or two of bitters. It's sort of like adding salt and pepper to food recipes.
Happy Hour Cocktails
After perfecting my recipe over happy hour with the husband, I served it up for friends during this sunset supper party. This drink is perfect for entertaining at home, and goes down so easily! It's light, refreshing, and goes well with food.
If you're hosting a cocktail hour try one of these delicious appetizer pairings.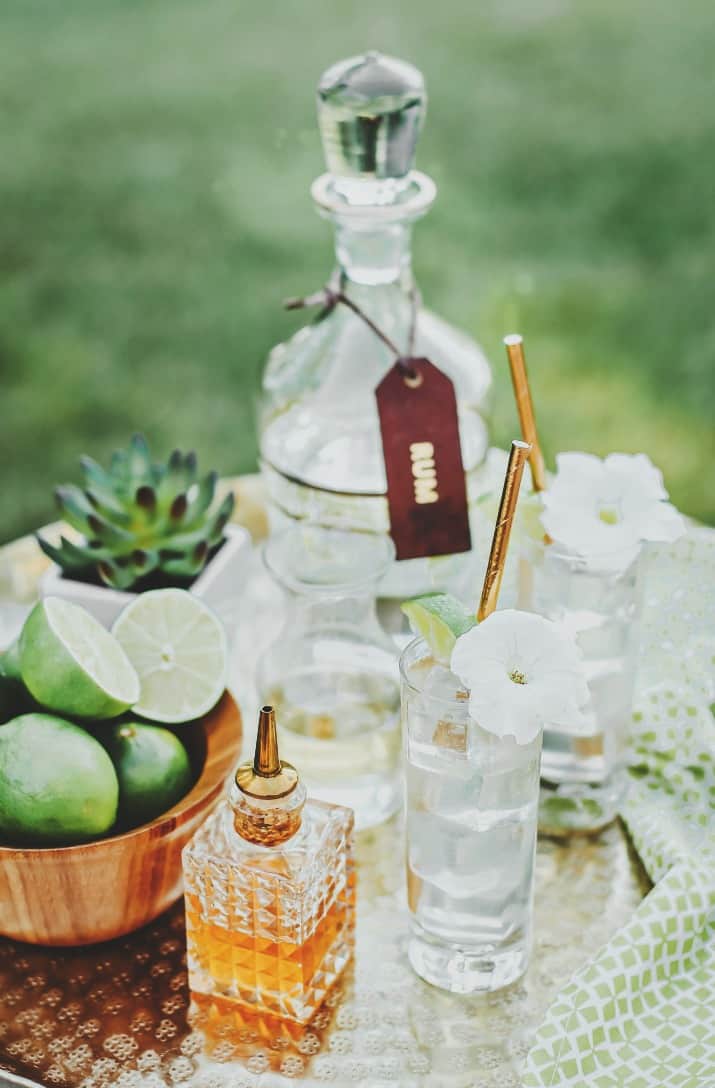 How to Make a Mojito with White Rum
The traditional mojito comes from Cuba, as do the ingredients that go into it. Sugar, mint, lime, and rum are the key ingredients and all are indigenous to Cuba. For our recipe we go a step further by adding Prosecco, and it is a welcome bonus!
Begin by making mint simple syrup ahead of time so it has time to steep and chill. Although muddling the mint and the sugar together in the glass is the classic way to make the cocktail, using simple syrup makes it much easier to combine the flavors.
Add white rum to a highball glass with ice. Clear rum is the traditional rum used but if you like the extra depth and sweetness that dark rum brings, then you can use that as well.
Pour in simple syrup and the juice of half a lime. Use the lemon/lime press I've linked to above for easy juicing of citrus. It's a game changer!
Top off the drink with Prosecco and a few dashes of orange bitters (also linked above).
The result is a fizzy refreshing cocktail that will have you longing for an island vacation.
If you like this post, PIN, Share, or sign up for our Newsletter at the top of the page. And don't forget to follow CAH on Instagram or Facebook. Cheers!
Sparkling Mojito Recipe
Additional Time:
30 minutes
This sparkling mojito combines the most refreshing flavors for the perfect cocktail. Combine white rum and prosecco with homemade simple syrup for a delicious drink for happy hour entertaining.
Ingredients
1 1/2 ounces light Rum
3/4 ounces mint simple syrup (recipe below)
1/2 lime, juiced
2-3 ounces Prosecco
2 dashes orange bitters
Mint Simple Syrup
2 cups water
1 cup sugar
1/2 cup fresh mint leaves
Instructions
For simple syrup, heat water and sugar together in a saucepan over medium high heat. Bring to a simmer, stirring until sugar dissolves.
Add mint leaves and remove from heat. Let mint steep while syrup cools completely.
Remove leaves and pour syrup into a glass container for storage or serving. Refrigerate until ready to use, or about 30 minutes.
For the sparkling mojito cocktail combine rum, mint simple syrup, and lime juice in a glass over ice.
Top with Prosecco and bitters and serve.
Notes
Store the homemade simple syrup in an air tight container, in the refrigerator for up to 1 month.