Giraffe Themed Baby Shower Ideas
My most recent styling project for Celebrations' website was to create ideas for a Giraffe themed baby shower based on an adorable modern invitation from Pear Tree Greetings. I loved the colors I had to work with which were aqua, orange, and yellow. The idea was to design a luncheon complete with table setting, a menu & recipes, dessert, and shower activity.
Here are some photos from the shoot where you can see how I tied the colors, the giraffe theme, and the 'baby' elements all together….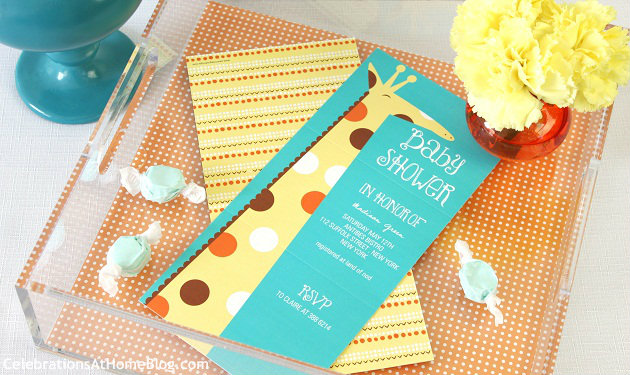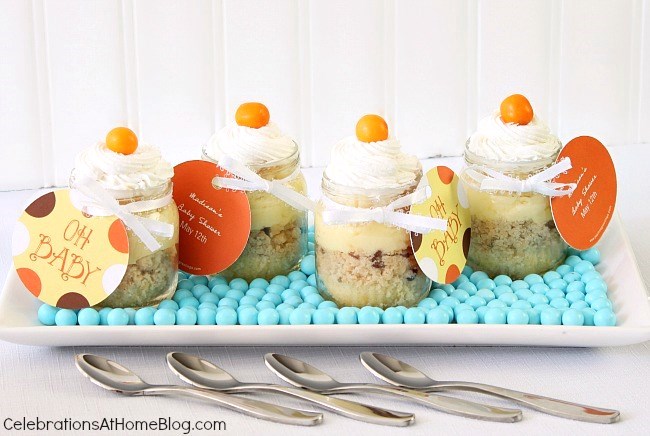 Giraffe Themed Baby Shower
You can see how I set the table to coordinate with the invitation. That's a good rule of thumb to follow so you create one continuous theme from beginning to end.
Subtle baby touches are added in the napkin wraps secured with a diaper pin, and baby food jars used to serve dessert parfaits.
A light luncheon is served with pressed ciabatta sandwiches, strawberry spinach salad, and pasta salad. Even the drink matches our color scheme.
A memory-making activity is provided where the guests can decorate a onesie for baby. These make a lovely keepsake item for the mom.
You can see all the project details here
Sign up for the latest

via Email