Black & White & Silver Holiday Table
This
black & white & silver holiday table
will inspire any glamorous celebration including birthdays, anniversaries, even weddings!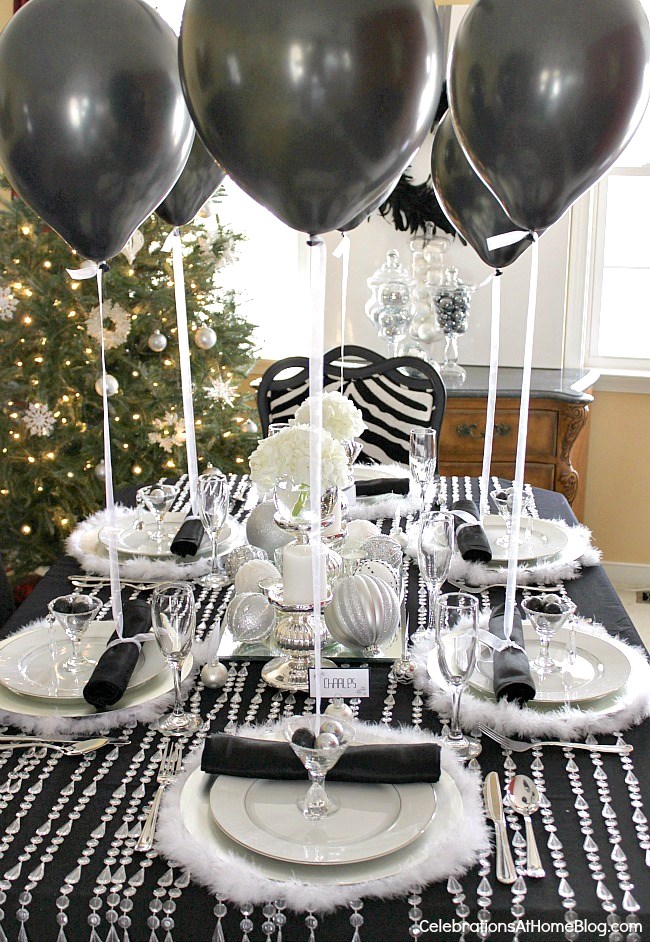 I designed this glamorous table for The Party Dress' Holiday Table Challenge, but I wanted it to be festive enough to translate into other celebrations throughout the year too (anniversary, special birthday, small wedding).  What could be more glamorous than black & white & silver & sparkle? With elements such as fluffy marabou boas, white hydrangeas, and shiny mirrors, there is a winter wonderland effect, while shimmery ornaments add a Christmas-y touch.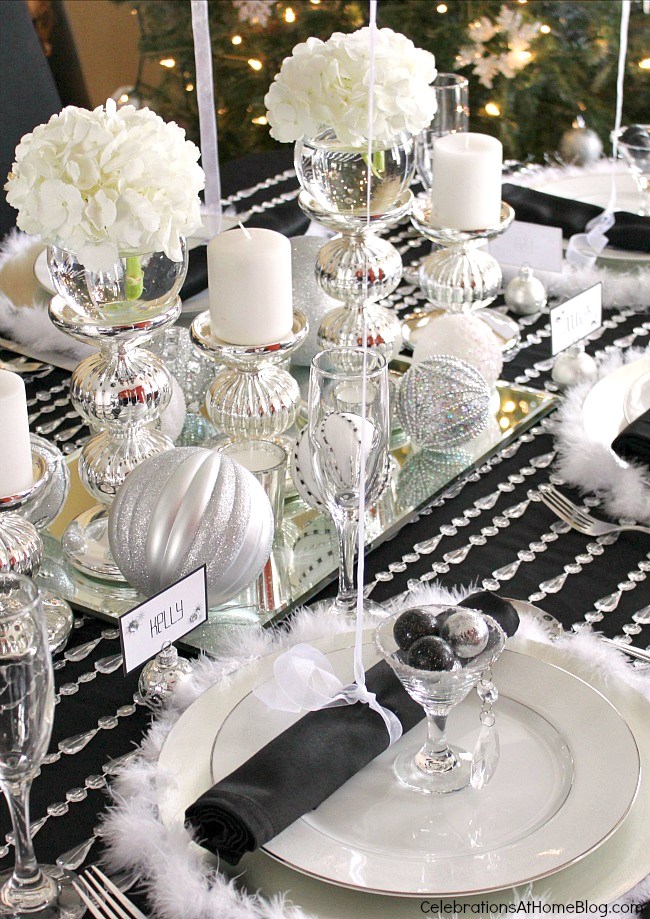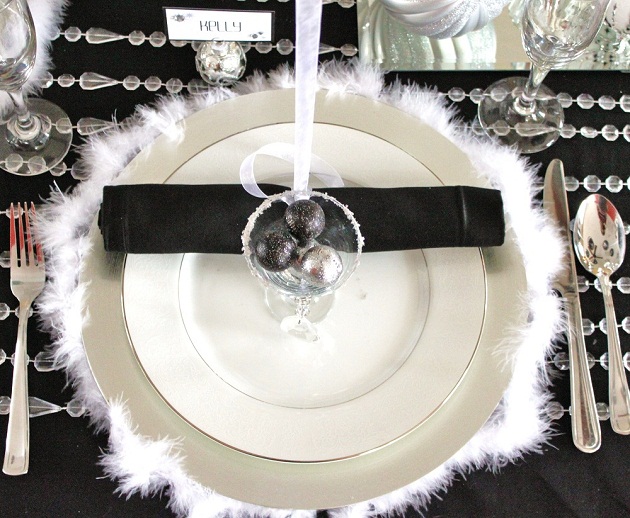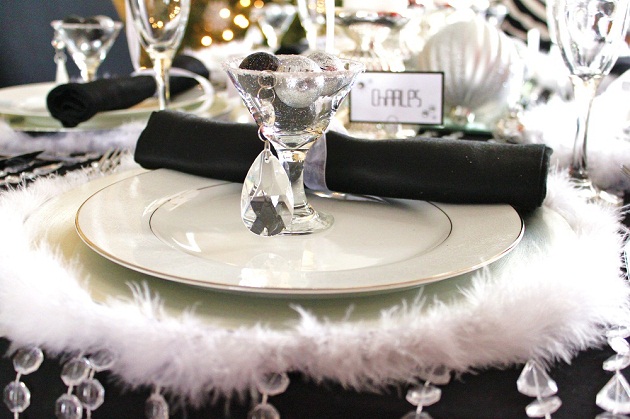 The table is topped with an acrylic beaded curtain which acts as a runner.  A mirrored centerpiece is filled with silver pillar candle holders, ornaments, and fluffy hydrangeas.  Each plate is topped by a mini martini glass full of shimmering bonbons by
Bedazzle My Bonbons
(which taste AMAZING!).   The edge of each glass is rimmed with edible glitter by
Sweet! Baking Supply
, and another acrylic droplet hangs off the side.
One of my favorite parts of this design are the balloons floating above.  Each napkin is tied with ribbon and attached to a black balloon to raise the eye and create a party atmosphere.  Visit our must-see coordinating dessert table with more shimmer and glamour, and our New Years Eve cocktail bar display for more ideas!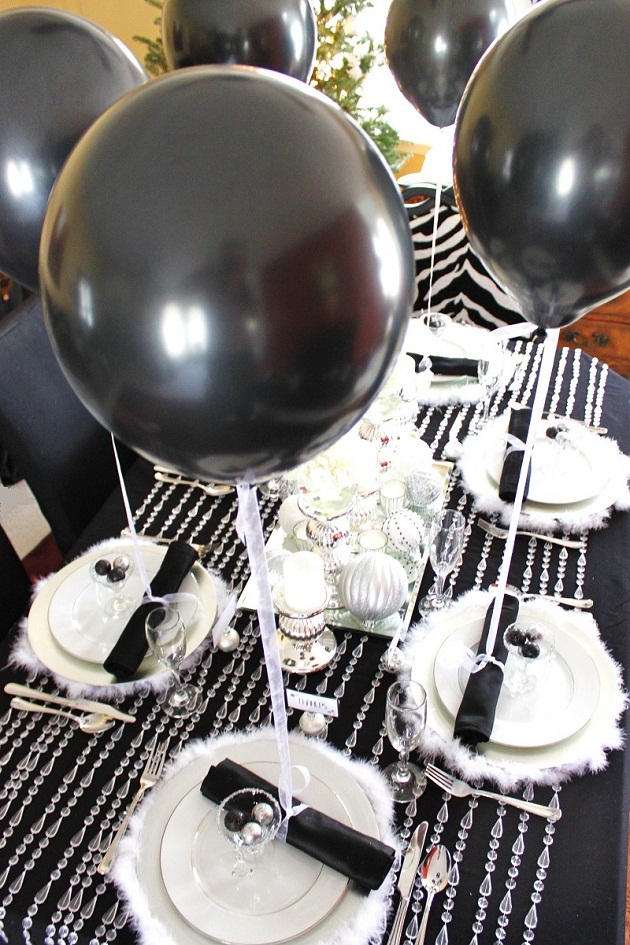 Be sure to check out this COMPLETE New Years Eve PARTY SERIES for ideas on dessert, a bar, and an appetizer recipe.
For more inspiration, follow me on Pinterest, Twitter and Facebook. Cheers!