Get ideas for a beautiful brunch table buffet for entertaining at home.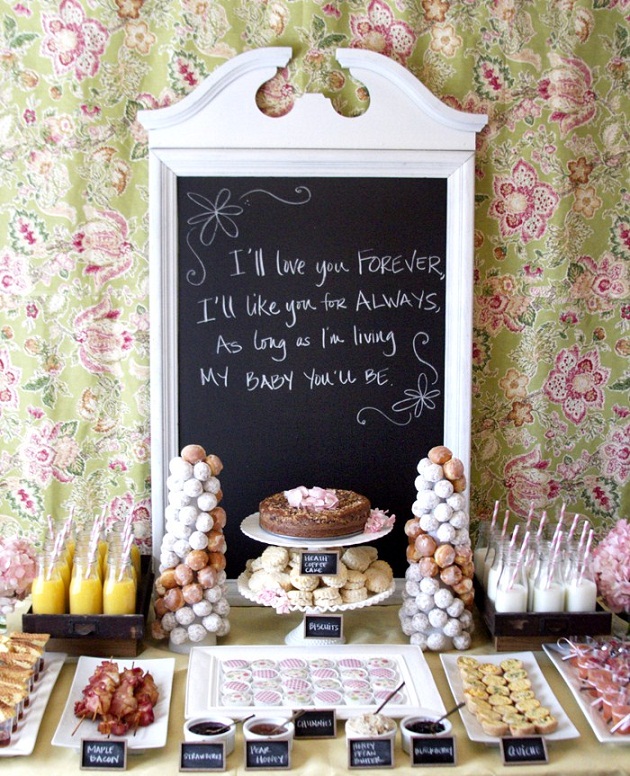 I love a brunch party almost as much as I love a cocktail party, and this brunch table styled by Trish of Frilly Milly Events, for a recent baby shower, is so appetizing and pretty to look at. I love Trish's inspiration which was the "old-fashioned comfort food" she used to enjoy at her grandparent's farm. See the details below and for more brunch ideas check out this gorgeous brunch cheese board.
I love the art of food display. The bacon skewers, and the french toast triangles are both whimsical and unique, while the donut hole topiaries are an easy, yet eye-catching focal point. The fantastic chalkboard sign is a re-purposed mirror that Trish found at a thrift store, painted, and added chalkboard paint to the center to create a fabulous piece that can be used over and over again.
Individual fruit cups and mini chalkboard labels are added, and a pretty fabric backdrop and simple flowers are all that's needed to complete the look.
So
metimes a very simple approach to styling can be the most attractive of all!