Our ladies get together ideas are perfect for an adult birthday party or bridal luncheon. We've included an easy delicious menu, gorgeous purple and gold table setting, and lots of pretty details. Whether you're hosting ladies night at home or celebrating with a bridesmaid luncheon, this party plan will work for you!
Lovely Ladies Get Together Ideas
Now that we're in the sweet spot of temperatures – not too hot, not too cool – let's take our parties outside! For my latest dinner party tablescape I wanted to incorporate floor seating, and just a hint of exotic flair, similar to this Moroccan inspired party. I pulled these ideas together for a party plan that's perfect for a birthday celebration or other ladies-only fete…think bridal shower, engagement celebration, or bridesmaids luncheon.
I was inspired by this piece of purple and cream fabric I have. The pattern feels a little exotic to me so I included Moroccan-style lanterns, lots of gold, and some mandala coloring pages as a fun and relaxing activity. For more ways to celebrate special occasions check out this black & white celebration tabletop.
Purple and Gold Tablescape with Floor Seating
I used a low table to incorporate floor seating, and since the table is a bit smaller than usual the centerpiece is kept small and minimal. Instead of one large floral arrangement, or even several smaller ones, I used candlestick holders as vessels to hold individual flowers. I also placed a few flower heads directly on the table and tucked small air plants into geometric forms. There's just enough room at the ends of the table to place two gold lanterns.
For each place setting I layered small gold striped plates from HomeGoods, onto my vintage gold-trimmed plates from the thrift store. Mix and match the old with the new I always say! The purple glasses are from Walmart and look lovely with the edible flower garnish.
Add something unique and whimsical to the table setting
It's always fun to add something a little unexpected or different to a party. With that in mind I provided each guest with a coloring page from a mandala coloring book. They're the perfect size to fit onto a mini clipboard for easy coloring. I also included a mini box of colored pencils. Guests can take these home or work on them right at the table. These mandala coloring pages are supposed to be relaxing and are very on trend right now.
The party favors for this celebration are mini cakes that come in pretty purple boxes that match our table. I couldn't resist when I saw these at Walmart and they matched the party!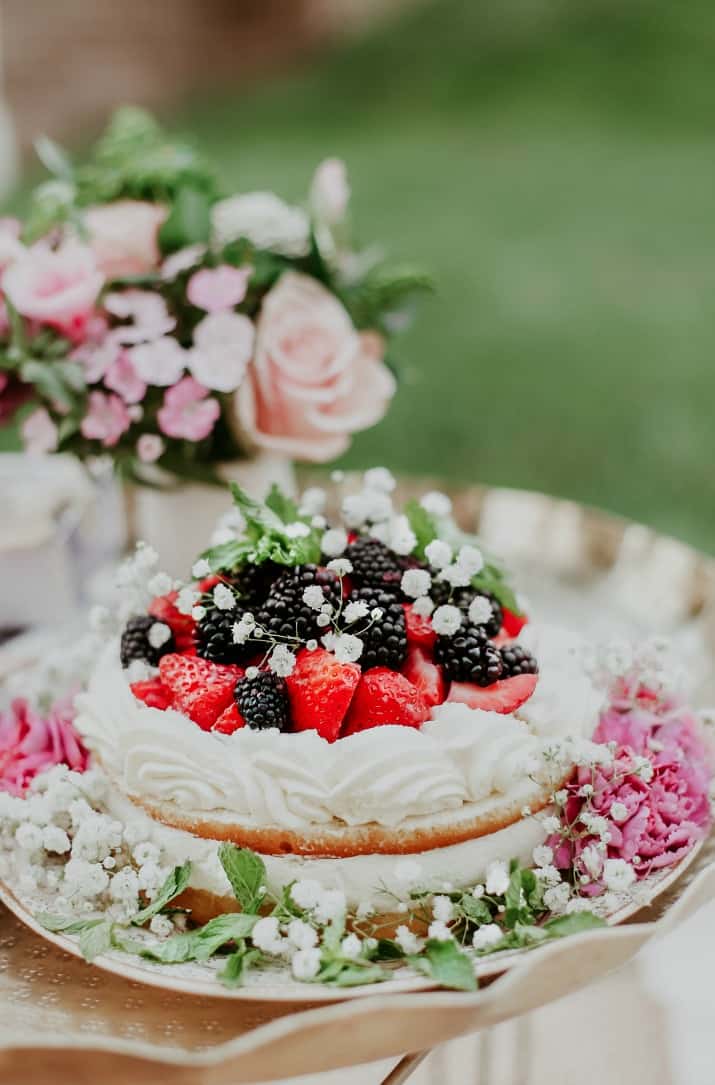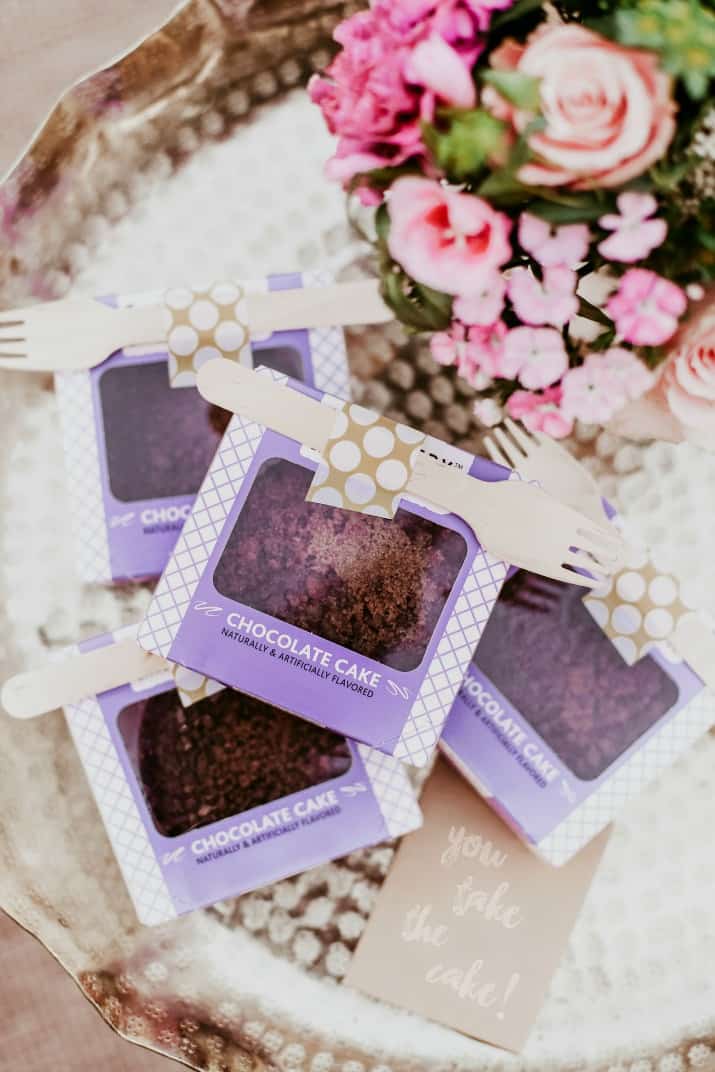 Light Menu Ideas
Serve this light and delicious meal to your party guests. It's great for a ladies luncheon or a dinner party.
Start the meal by offering up a party cheese board.
A classic whole roasted chicken is universally appreciated and easily prepped and even cooked ahead of time.
Surround the chicken or lay it on a bed of wild rice with bacon & vegetables.
Round out the menu with more vegetables like oven roasted carrots. Add color and interest by using three colors of carrots in purple, gold, and orange.
Finish the meal with a special celebration cake from the bakery.
PARTY TIP: Dress up a store-bought cake by adding fresh berries to the top, and surrounding it with fresh mint leaves, flowers, and babies breath. Don't eat the flowers unless you're sure they're safe! Just remove them before eating the cake.
Do you have anything to celebrate this month? How about a birthday or special occasion party?