Chic Black Halloween Dinner Party & Table Setting Ideas
Host a Halloween Dinner Party in black to celebrate the holiday in a more adult way. Set a tablescape that's a balance between traditional and sophisticated with these Halloween party ideas. Add this to your list of October themed dinner party ideas.
Halloween dinner party ideas
Happy October, friends! It's time to think about celebrating Halloween, even if you don't have kids who are trick-or-treating age. One way to do that is to host a black themed Halloween dinner party for adults.
I've created a black Halloween tablescape to inspire you to have fun with this classic children's holiday. While I still love a grown up costume party, I also enjoy a more intimate gathering of friends over a delicious meal.
PARTY TIP: Invite guests to dress in costume or have them wear all black to match the party theme.
If you're part of a monthly supper club this Halloween themed dinner party is just the thing for you! Make this a girls-only affair, a mix of friends, or couples night, and gather 'round the table!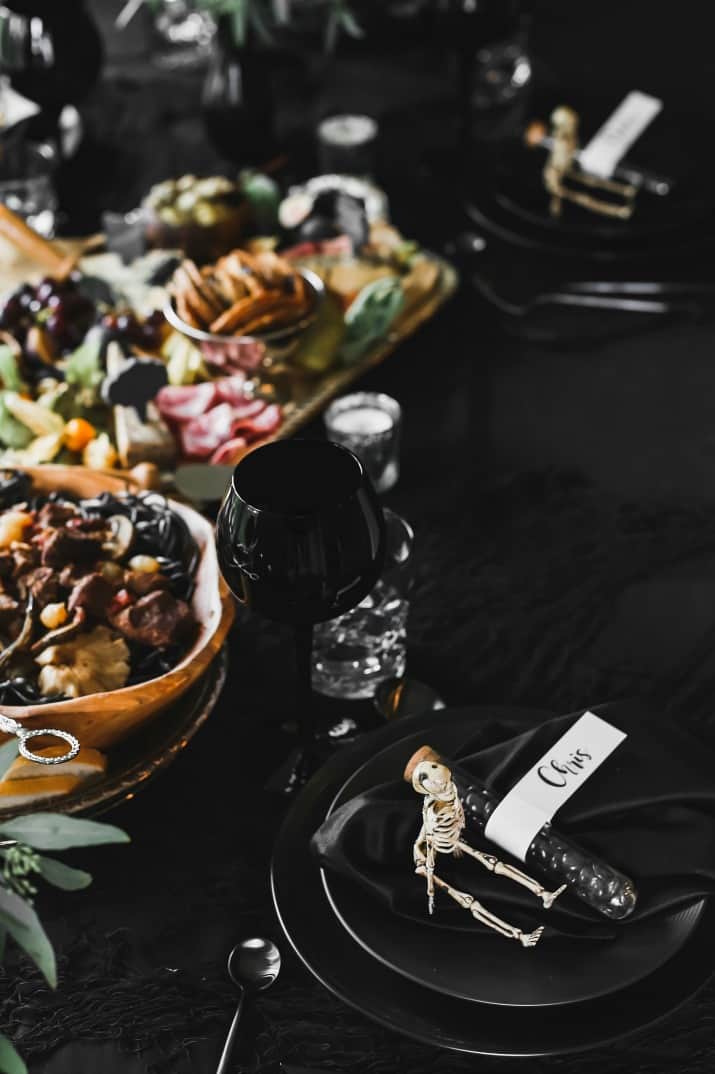 Black Halloween tablescape
Get maximum impact with minimum effort by setting the table in all black. Use a black tablecloth and black spooky fabric as a foundation. If you don't have a black tablecloth, a black sheet will work just fine.
Use black dishes to create a monochromatic table. This matte black set serves 8 and is super stylish.
This table gave me a great excuse to buy some new tabletop items like black wine glasses, and this set of black flatware. I love how modern and stylized this set is! And the black will coordinate with SO MANY other colors and holidays.
To give the table the "creepy" factor use small decorative skeletons and skulls at each place setting. It adds just the right amount of "spook" to this adult dinner party.
Guests can take home a simple party favor of a test tube filled with black M&M's. These double as place card holders too!
Rather than using flowers in a centerpiece, I filled small vases with seeded eucalyptus. It just seemed more Halloween-appropriate, plus it allows the food to be the focal point.
To really bring home the theme you could have a fun activity like playing with a Ouija board, reading Tarot cards, or playing a murder mystery game.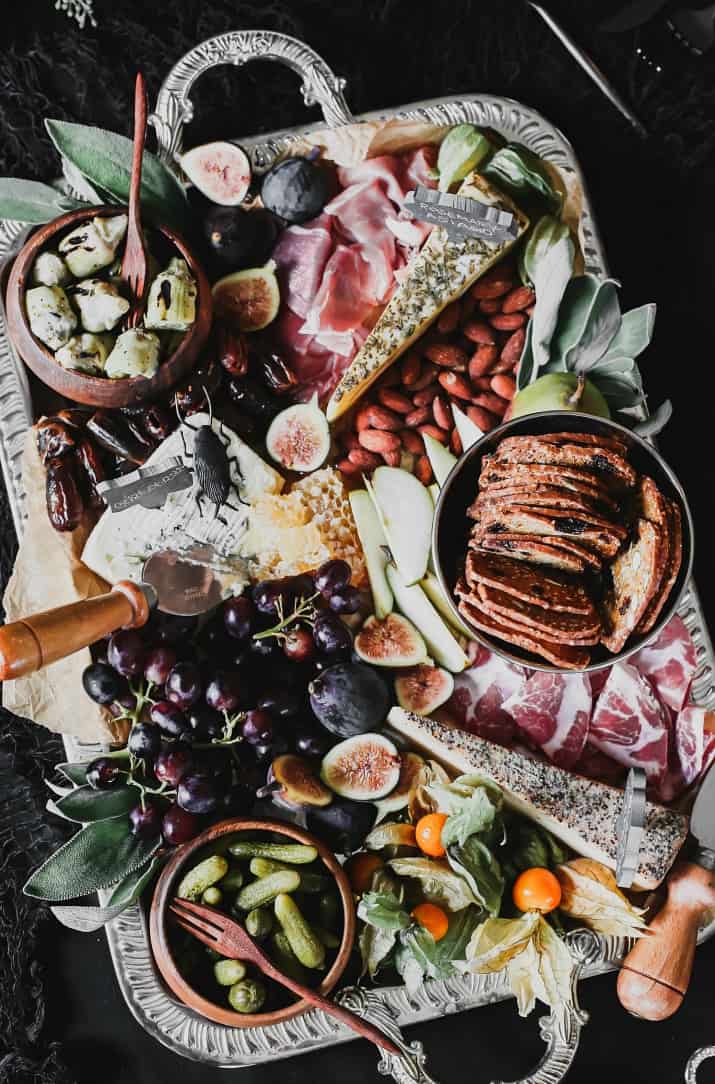 Halloween dinner party menu
I have to say, the black background of this table certainly makes the food pop! The meal is purposely coordinated to our party with earthy colors and delicious flavors.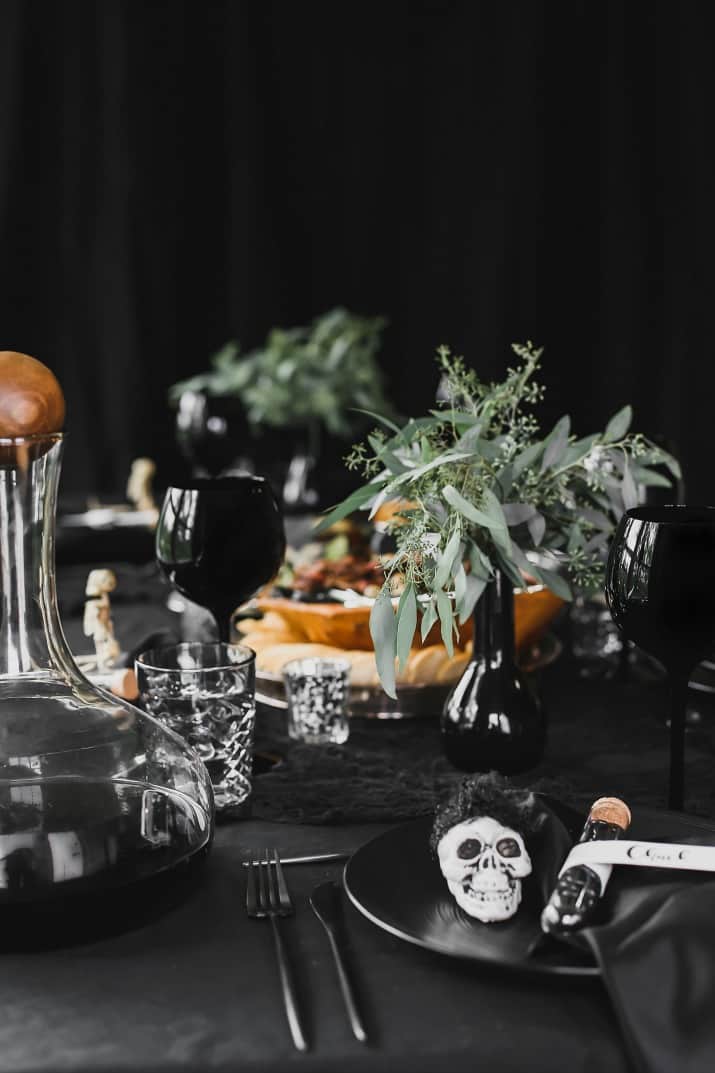 More Halloween party ideas for adults
Here are some fun themes for a Halloween ladies night.
So what do you think of hosting a Halloween themed dinner party? Why not invite some friends over for a night of fun…you can even get dressed up in costume!
If you like these ideas be sure to PIN, Share, or sign up for our Newsletter at the tIf you like this post, PIN, Share, or sign up for our Newsletter at the top of the page. And don't forget to follow CAH on Instagram or Facebook. Cheers!