Great ideas for Mother's Day or any girls gathering, these tea party bridal shower ideas will inspire you to host your own ladylike event.
I can't believe we're already in to April and this year's fist quarter is behind me. After a very busy holiday season, followed by a couple of weeks of down time, this year has gotten off to a great start with many projects in the bag. One of which is this tea party bridal shower design I did for Celebrations a couple of months ago.
For this project I share ideas for design, tea sandwiches & pomegranate iced tea recipes, themed favors, and a bridal shower trivia game. This was a favorite of mine to create because I got to use my collection of tea cups and saucers, and other pretty accouterments. Here are some photo highlights below, and you can get the full rundown by following the links.
Tea Party Bridal Shower Ideas:

One of my favorite design concepts for this tea party is the garden gate used to hold a menagerie of tea cups.  I use simple "s" hooks to hang them and guests can pick their favorite design.   Combining form and function is always smart!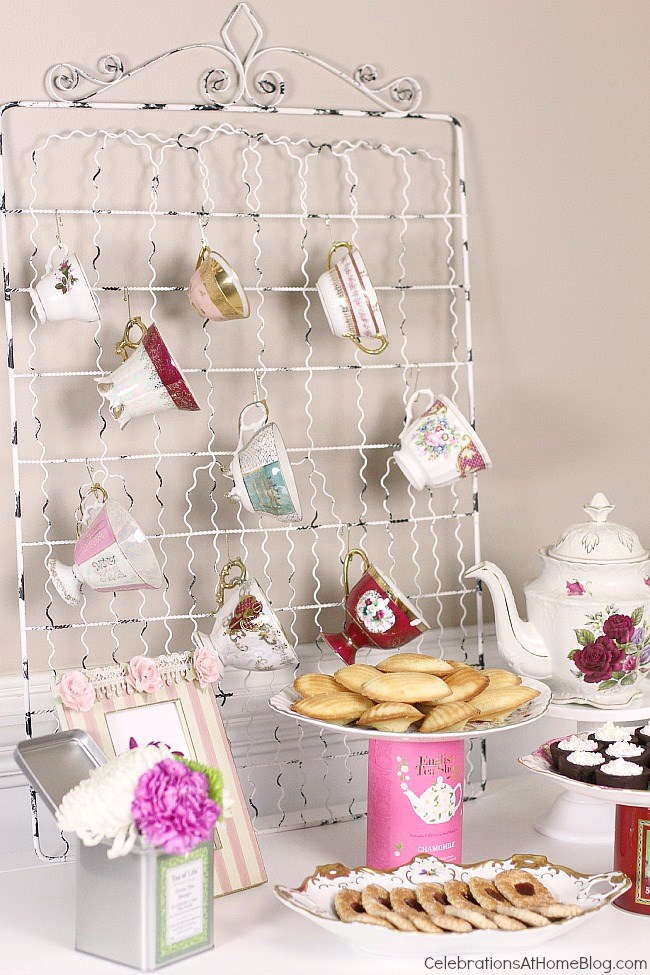 Have a great day!
Sign up for the latest

via Email