Serve up a dressed up version of rice with my fruit & nut wild rice recipe.  This is easy and so delicious – it makes a great side dish for a dinner party or for the holiday pot luck gatherings.  Bon Appetit!
Fruit & Nut Wild Rice

1 box long grain and wild rice (Uncle Ben's), with seasoning pack
1 small onion, finely chopped
2 celery ribs, finely chopped
1/2 cup chicken broth
1 (7 oz) package mixed dried fruit(I actually used several snack packs so I had a combination of dried raisins, dried berries, and dried tropical fruit)
1 cup chopped walnuts or pecans, toasted
1/4 tsp pepper
Cook rice according to package directions substituting the 1/2 cup chicken broth for 1/2 cup water called for. Just as water & rice come to a boil, add in the onion, celery, and dried fruit. Continue with package directions. Once rice is cooked, stir in nuts and pepper and serve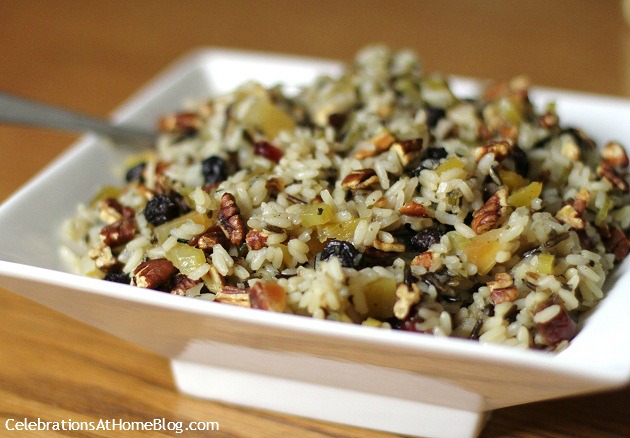 For more inspiration, follow me on Pinterest, Twitter and Facebook. Cheers!